---
The weather is getting colder and our Christmas budget is getting smaller every day. Now is the time to start taking advantage of Holiday deals and really great inexpensive gifts. The following post includes our favorite holiday gifts under $25. We hope the gift ideas inspire you to shop wisely and work as many friends and family members into your giving this year. It's definitely time to shop around because there are some really great deals out there in 2018!
RAK Universal Socket Grip Multi-Function Ratchet Wrench
This is the perfect gift for anyone who is artsy, craftsy, a home improver, loves DIY, a car lover, or is just generally handy. No matter who they are, if they use tools for work or fun this universal socket is the perfect unique gift. And, this little tool is under $20! One of my favorite things about this tool is the power drill adapter. The strength of a drill behind this socket grip makes removing even rusted-on bolts a snap. But don't stop there, this socket grip tool automatically adjusts to grip hex nuts, eye and lag screws, and even hooks. Clear out some space in your toolbox because this socket will replace all your other socket sets. The RAK Universal Socket Grip is a handy gift that works with your Holiday budget.
Dustbuster Cordless Lithium Hand Vacuum
Okay, so admittedly, giving someone a vacuum for Christmas may not seem like the most thoughtful or sensitive gift. But, don't think of this gift as a vacuum. Instead, think of making someone's life easier, which is a very thoughtful gift! And remember the gift of ease is also the gift of time.
The Balck and Decker Hand Vacuum includes lithium technology designed to provide the strongest suction available and extended cordless run-time. We all know that Black and Decker has been making dustbusters for decades now, so they definitely have the experience to bring you the latest technology. This model, the Flexi Blue, has a new wide-mouth for capturing larger debris and a clever crevis tool designed for hard to reach areas. This model also features a larger bowl capacity and a washable filter. A super quick clean-up means more time for other, more important things.
Holiday Penguin Crusher V-Neck Tee from Life Is Good
So, we are going to cheat a little just to get this festive tee shirt into the mix. Currently, the Holiday Penguin Tee is $26 but, right now Life is Good is running a Holiday special, 30% off your order. So, order during the Holidays while the price is so right! I picked the Holiday Penguin because it is so festive and cute but as you probably already know, Life Is Good has a tee shirt for everyone. The company has been delivering good vibes for over 20 years now. And, did you know that Life Is Good donates 10% of its profits to help kids in need? Good products, good vibes, good causes, Life really is good!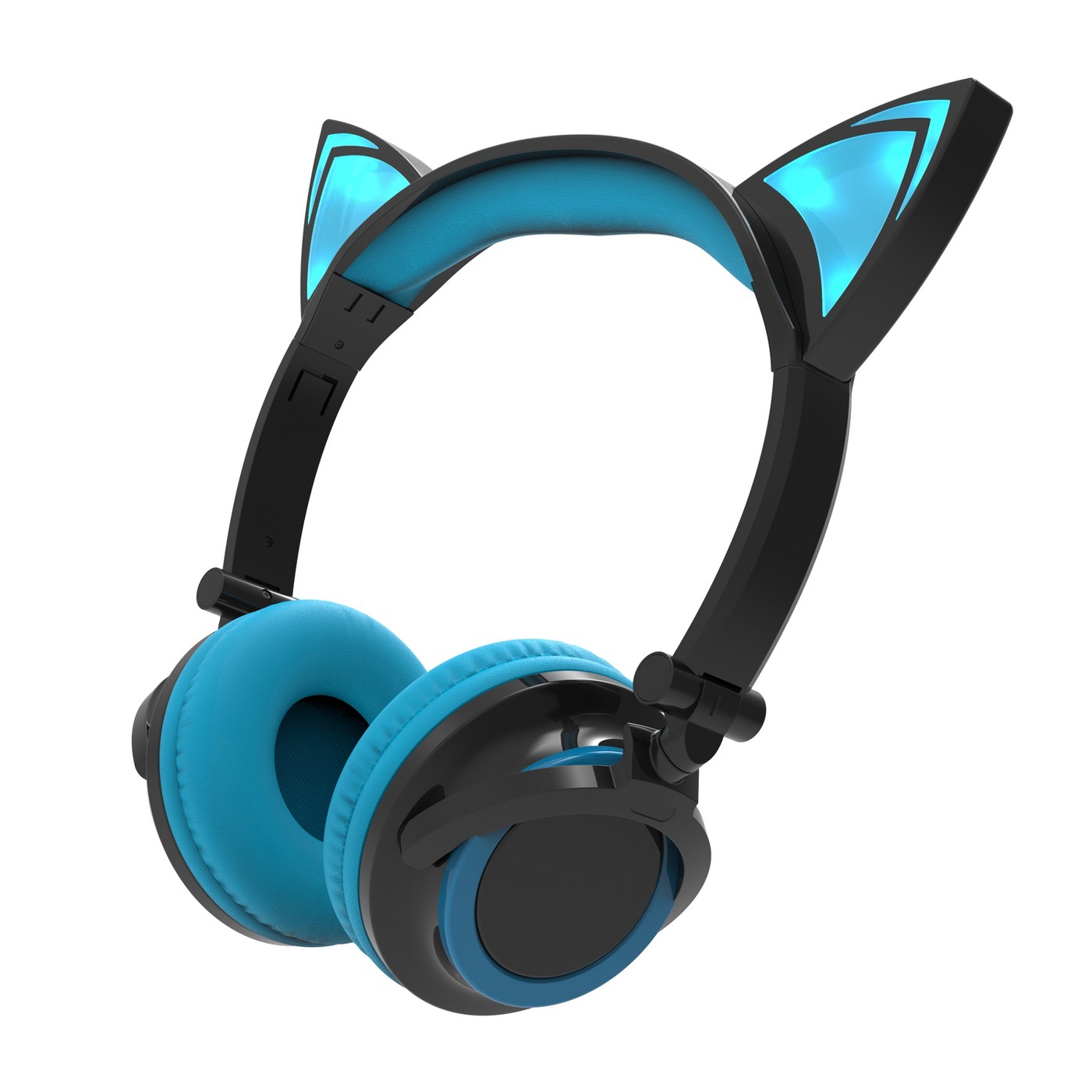 Sharper Image Cat Ear Bluetooth Headphones
Granted, this gift may not be for everyone. But, for the right person, Cat Ear Headphones are the best gift ever! Someone on your list wants to do the Stray Cat Strut, wirelessly, while wearing cate ear headphones. Not only are these headphones tons of fun but they are produced by Sharper Image so you know that quality is ensured. These headphones deliver high definition high fidelity audio that will enhance your favorite music. Just turn on your LED cat ears and enjoy hours of wireless listening. The thick cushions keep your ears comfortable throughout even the most epic albums, Like Led Zepplin's Physical Graffiti. Although, the cat ears are probably better suited for Justin Beiber. Control all your music, volume, and phone calls directly from your ear panel. These headphones are compact and designed to fold down to a small easy to transport size. They make me want to dance!
Deep Black Faux Fur Scarf from World Market
Just in case you haven't heard, scarves, faux fur, and deep black are all in right now. So, this could possibly be the most stylish gift you give this year. Currently World Market is running a Holiday sale and this scarf is one of the included products. The look and the feel of this scarf are of luxury but the price lands it on our under $25 gift list. This faux fur scarf can be layered on to just about any outfit and will always leave a sophisticated impression. The snood, ring style design of the garment makes it easy to slip on and off as you transition from indoors to outdoors. Luxury, sophistication, beauty, and dazzling black faux fur are the perfect Holiday combination!
So there you have it! A quick 5 gift hitlist to save you both time and money this year. Remember, since we are in the heat of the giving season, there are so many specials and sales going on right now. The prices on these items may vary a little depending on the day you view the product. But, hurry before all of the great deals disappear.
---