---
We selected the name Dad's Tie to represent the concept of giving someone a gift that was just sort of okay, but definitely did not hit the mark. Obviously, this is a play on the concept of giving Dad a new necktie every year for Father's day. We like to think of these as "just because" gifts. They are given without thought just because there is a gift-giving occasion. In fact, one of the main reasons we started Dad's Tie was to help friends and family select meaningful gifts within their price range for one another. Before putting together this blog post we researched the most popular gifts for Dad using internet sales data from 2018 so far. The list below represents our favorite gifts for Dad this year. You may find the perfect gift for Dad this Holiday season but, if you don't, hopefully, this list will help you generate some great ideas. It seems like 2018 is a tech-heavy gift year for Dads. We do realize this but we also wanted to expand our con=mentary beyond tech products. So, we selected our two favorite tech gifts and the remaining items were selected from a much broader swath of our research. Enjoy, and don't forget to set your lists and groups up soon!
Dad's Tie Tech-gift Recommendations
HoneywellTouchscreen Thermostat
This is the perfect gift for most Dads. We know that most Dads are always concerned about the comfort of their family but they are also always looking for new ways to save money. This gift will help you, help Dad accomplish both of these goals. The Honeywell Touchscreen Thermostat is a very smart little device. It will help Dad make sure that energy usage patterns are perfectly matched to family lifestyle patterns. This will enable heating and air conditioning systems to maximize comfort while operating as efficiently as possible. In addition to being super clever, this device is loaded with great features. The Honeywell Thermostat is compatible with all Alexa devices so you can change settings by voice command. In addition, the device can be operated remotely so you can make changes on the fly. This thermostat comes equipped with 7-day programming so you can customize each day to meet your families living patterns throughout the week. Don't worry about the set up because this product comes with free professional installation and a five-year warranty. Once the unit is installed, creating your weekly settings is a piece of cake!
Canon Wireless Mini Photo Printer
This is one fantastic little piece of technology. Have you ever noticed that we all have thousands of digital photos stored all over the place except in our homes in frames where they belong? That's because until now we have not had a great way to convert these digital files into actual photographs. But, those days are over. This year get Dad a Mini Photo Printer. It's easy to use and includes Bluetooth technology to pair with any device. It even has a social media setting so you can print images directly from your favorite social media channels. Just think about it like this, if it's Instagram worthy, it must be worthy of hanging on the refrigerator! Make sure and add print paper to your oreder to include in Dad's gift so he will be able to get started printing his best photos immediately! This gift will be remembered for years to come.
Apparel and Accessories
Not every man loves wearing a hat, but the gift of the perfect hat to the perfect man can be a life-changing event! There is no better place online to find the perfect hat for Dad than HATS.com. Here you will find every type of hat ranging from the legendary Stormy Kromer's hunting cap to the center crease Stud Player from Kangol. HATS.com has a hat for every man! Does your Dad need a profile lift? Well, maybe it's tie for a striking new lid. Choose from hundreds of styles, colors, and materials for every season. Remember that how a hat makes you feel is what a hat is all about. It's a bold gift but the reward could last for years and years!
Explore Carolina for Dad's footwear! The Carolina Shoe Company carries everything from flip-flops to steel-toed work boots. This company is doing footwear right. They are making no compromises and building quality into every pair they create. Adhering to these strict quality and style standards is paying off as Carolina is beginning to separate themselves from their competition. Although Carolina creates footwear for every occasion, they are famous for their incredible boots. You will find riding boots, work boots for every manner of work, domestic boots, farm boots, logging boots, safety toe boots, casual boots, and linesman boots just to name a few. If your Dad loves boots then Carolina will be his favorite gift this year! Pair these boots with a fine HATS.com hat and you will be golden for at least half of 2019!
Look no further than Carhartt! Carhartt is an American company founded in Detroit MI in 1889. Carhartt opened its doors as a strictly "work clothes" company. However, in the late 1990s, Carhartt made its way into U.S. outdoor/adventure clothing fashion circles and they have been trending ever since. There is no doubt that Carhartt's long-standing style status is partially a reflection of their incredible quality standards. That coupled with the fact that their clothing is just plain cool! Please take a look at Carhartt's men's outerwear. These jackets and coats are amazing and there are great selections for every climate. Topping the style charts this year are the Sandstone Sherpa-Lined Sierra Jacket (cold weather), the Shoreline Jacket (for rain), and the lightweight Gilliam Jacket.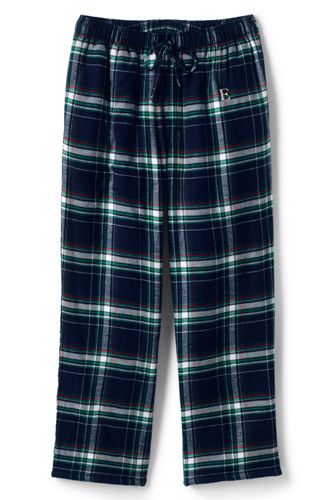 You may think it's a little cliche to give Dad new pajamas but here's the truth, really good pajamas are awesome. The problem is that most pajamas are not that great. While sleeping, comfort is of supreme importance. Never sacrifice quality when purchasing pajamas! Lands' End knows pajamas and they ought to, they've been producing them since 1963. It's Lands' End's attention to detail and their practice of using the highest quality materials that inspires our recommendation. Here are a few Dad's Tie favorites: Men's Flannel Pajama Pants, Men's Flannel Pajama Shirt, and for long winter regions try the Sherpa Lined Flannel Pajama Pants. Giving the gift of comfort and a good nights sleep can really go a long way!
Clever Tools
If you have ever taken on a home project that requires nails, screws, nuts, drill bits, or anything little and metal, you can imagine how wonderful this great tool must be. Dad will never again find himself on a ladder juggling drill bits! This wristband is embedded with ten strong magnets to capture and hold all small metal objects required for your project. Wearing this wristband is almost like having a third hand and no more up and down the ladder chasing after a dropped bolt or washer. The RAK Magnetic Wristband is adjustable so you don't have to worry about size. This clever tool is under $15 so it's thoughtful, useful, and budget-friendly.
Vampliers, the Worlds Best Pliers
Vampliers were designed and created by Vampire Professional Toos International. They may seem like ordinary pliers but they have one amazing feature that completely separates them from all other pliers. The Vampliers claim-to-fame is their ability to easily remove rusted, corroded, stripped, and even broken screws from virtually any type of material. This is a really important distinction and it fulfills a really important niche. Have you ever been stopped in your path during a project because you were not able to remove a damaged screw? If you have, you know how helpless this feels. You can't get to step two because it is dependant on step one. With a pair of Vanpliers in hand, Dad will never be stopped by a stripped screw again! In addition to being extremely clever, these pliers very comfortable and easy to grip. This may just be Dad's favorite gift this year and he will certainly use it for years to come.
We hope this list of our favorite gifts for Dad in 2018 helps you on your way to great gifting or at least gets the creative juices flowing. The Holidays are just around the corner and it's time to set up your Dad's Tie groups and lists. And, stay tuned as we will continue to bring you great gift ideas for 2018 as the Holiday season approaches.
---