---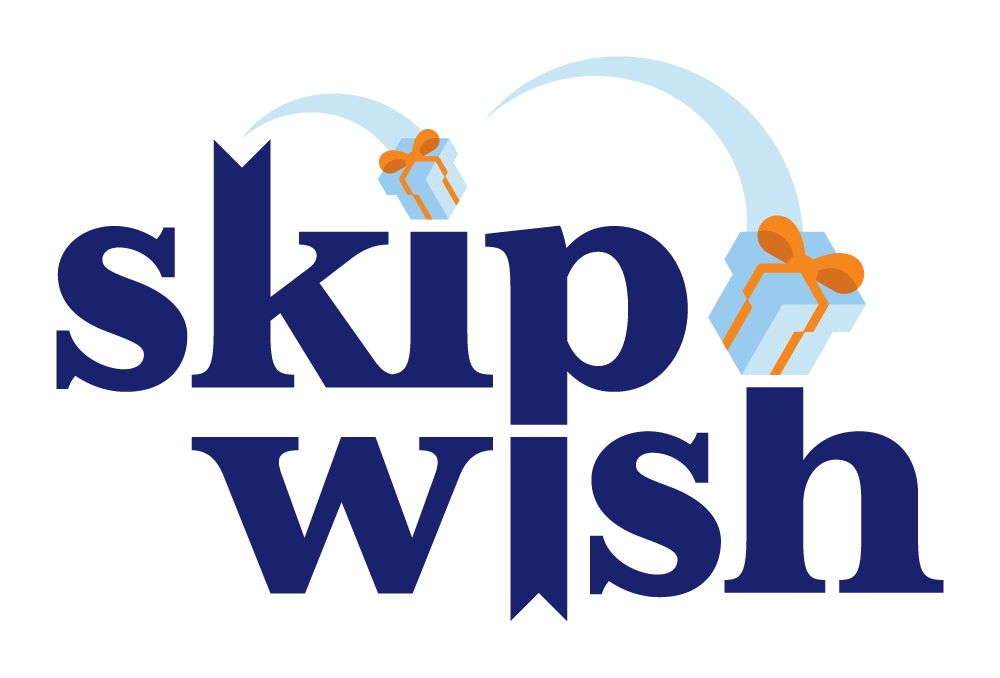 It's definitely getting to be crunch time in the gift buying cycle! Maybe you are just getting started or maybe you are just about to check the last few loved ones off your list. Whether you are needing ideas quick or just looking to put the icing on the cake, this article is for you if there are kids on your list. The following gift ideas for kids will help you bring a smile to some beautiful little faces! Buy, if you want to take advantage of these great gift ideas, you better hurry because almost all ground shipping promising arrival by December 25 ends this weekend. Don't miss your chance to brighten someone's Christmas!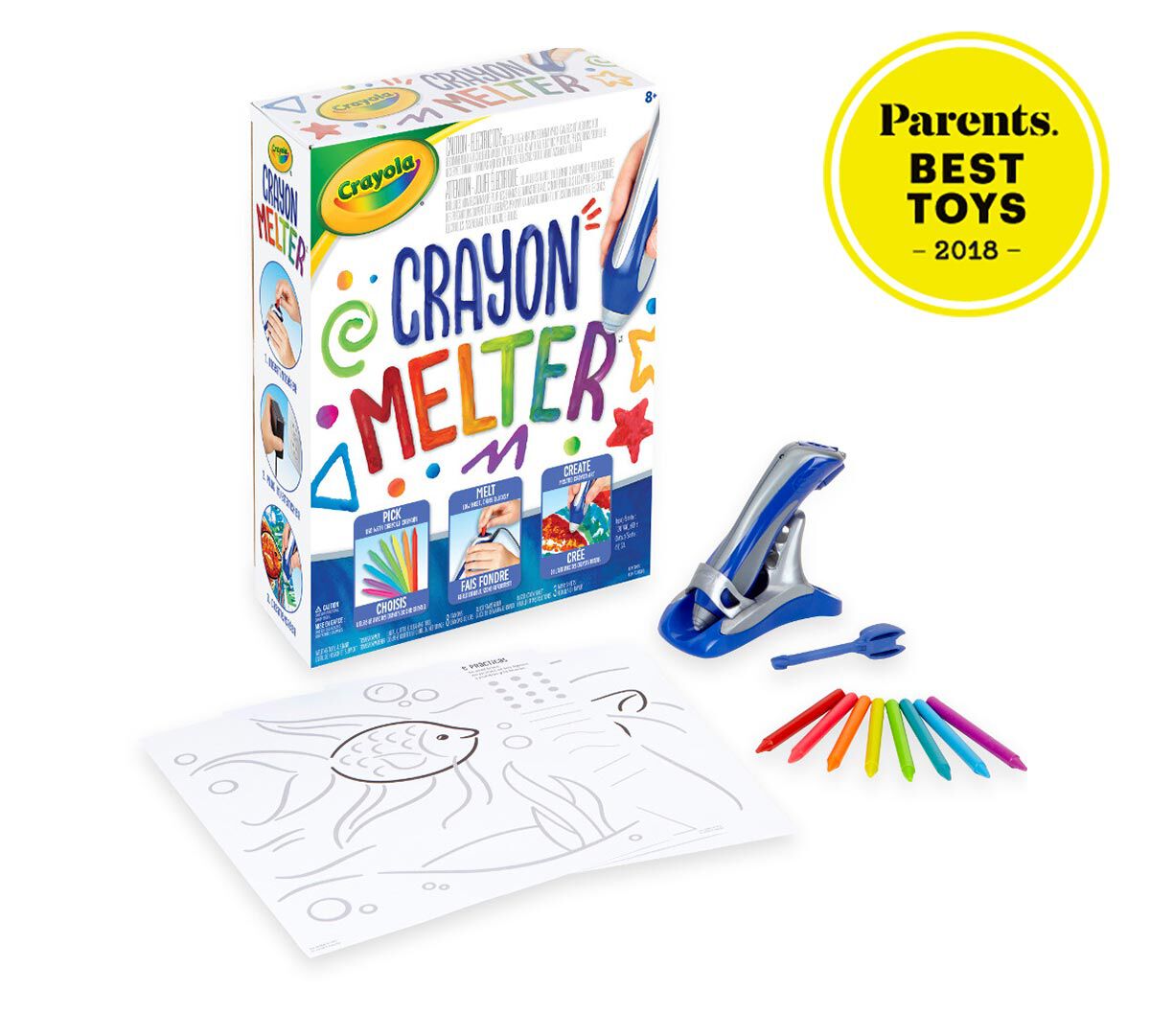 Crayola Crayon Melter - $24.99
You better believe Crayola is still in the Christmas game and they have some really incredible gifts for creative kids and adults alike. The Crayola Crayon Melter is a fantastic twist on making art with crayons. The Crayon Melter is a huge innovation on the old-school hairdryer technique of making crayon drip art. Budding artists can make stand-alone drip art projects of they can use drip art to add colorful texture to drawings, clay art, sculptures, metal art, or woodwork. The Crayon Melter opens up countless roads of opportunity for inspired creativity. One of the best things about the Crayon Melter is the ability to convert broken crayons into a new creative material. We give the Crayon Melter and A+. This product was voted one of Parents Best Toys in 2018!
Harry Potter Golden Snitch UFO Heli Ball - $14.95
Is there a Harry Potter fan on your gift list? If so, then we have the perfect gift! The Harry Potter Golden Snitch is a fun and dynamic toy for kids of all ages. Who can forget the amazing Quidditch scenes in all of the Harry Potter movies featuring Harry and his rivals flying at breakneck speeds around the buildings of Hogwarts? World Tech Toys has created a Golden Snitch simulator that actually flys and attempts to avoid the players' capture. This amazing little toy is electric powered and very durable. The snitch has a coaxial rotor designed for stability and precise movement. The player holds the snitch in the palm of her hand and turns the device on. The snitch will hover above the hand. However when the player attempts to catch the snitch, which is programmed to move away from any object, turning capture into a game. No worries though, if you young Quidditch played can't recover the Golden Snitch, the device can be shut down from it's infra-red remote control. Every fan of the imaginary world of Harry Potter and Hogwarts School of Witchcraft and Wizardry needs there own Golden Snitch!
The Voice Changer - $10.49
My daughter is fascinated with singing and everything pop-music. She absolutely loves all voice alteration tools and uses them often when recording herself singing. This simple and inexpensive voice changing tool is tons of fun and really easy to use. The Voice Recorder has four different voice alteration settings and will deliver hours of fun. This toy turns on with the touch of a button. Let creativity and imagination flow with fun new voices. This toy is suitable for all kids over the age of three. The Voice Changer is battery operated and comes with batteries included. What will your kids do with their new voices?
The Grinch Pez Dispenser and Candy 4-Pack - $12.74
Is there a child on your list who loves the Grinch Who Stole Christmas and has a sweet tooth? If so, then this is the perfect gift or stocking stuffer. In this great Dr. Seuss Holiday set, you will find four Pez dispensers including the Grinch, Cindy Lou Who, the Grinches dog Max, and a funny reindeer. You will also find a 6-pack of sugar cookie and sour apple flavored Pez candy. Pez candy is peanut, tree nut, soy, and gluten-free. Pez is a classic treat that spans generations, first introduced in 1927! Instead of saying ba-humbug this year, give the gift of Pez.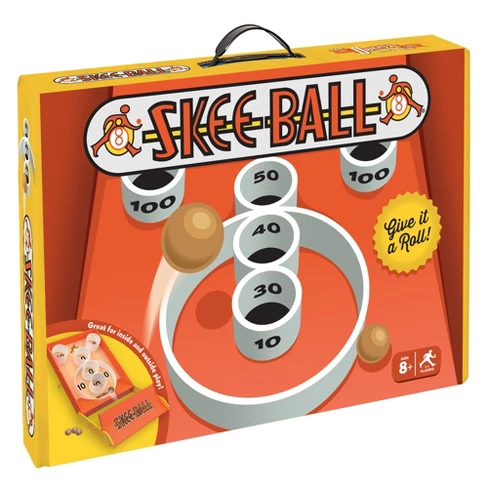 The Classic Arcade Game SkeeBall - $34.99
I grew up playing SkeeBall. I could spend hours jamming quarters into the machine and collecting tickets that I could redeem at the end of the day on a whole bunch of really worthless junk. But, it wasn't about the junk, it was about the game. If you ever played SkeeBall you know it's a difficult game to master that required a touch of luck. This great arcade game can now be played at home on any table top. The SkeeBall toy set is officially licensed by the officially SKEE-BALL and is perfect for all players age 8 and up. 1 - 4 players can enjoy a game of SkeeBall just about anywhere. his SkeeBall set is compact and comes in a handy carrying case for on-the-go SkeeBalling. Give it a roll and test your skill!
There you have it. That's our quick hit list to help you put the finishing touches on your shopping this year. And remember, ground shipping wraps up this weekend so place your orders for all the kids on your list soon and leave no child without a smile this Christmas!
---