---
With the big day approaching, wedding planning is in full swing and so is the hunt for the perfect wedding gift ideas. Are you the bride or groom looking to build a wedding registry or a guest searching for the perfect wedding gift ideas? Whether it's a traditional present or something unique, find out in this article how to find these for yourself or the lovely couple!
The tried and true written check is a safe way to get the newlyweds what they really need. It's typically appropriate to gift what you anticipate the per-plate expenses might have been for the wedding food. We find that on average, $100 for single guests and $150-$200 for couples is an appropriate figure. If you're not the cash or check type, check if the bride and groom have a registry (hopefully on Skipwish). All your wedding gift ideas can come straight off their registry and you can mark the item as purchased to avoid double-gifting.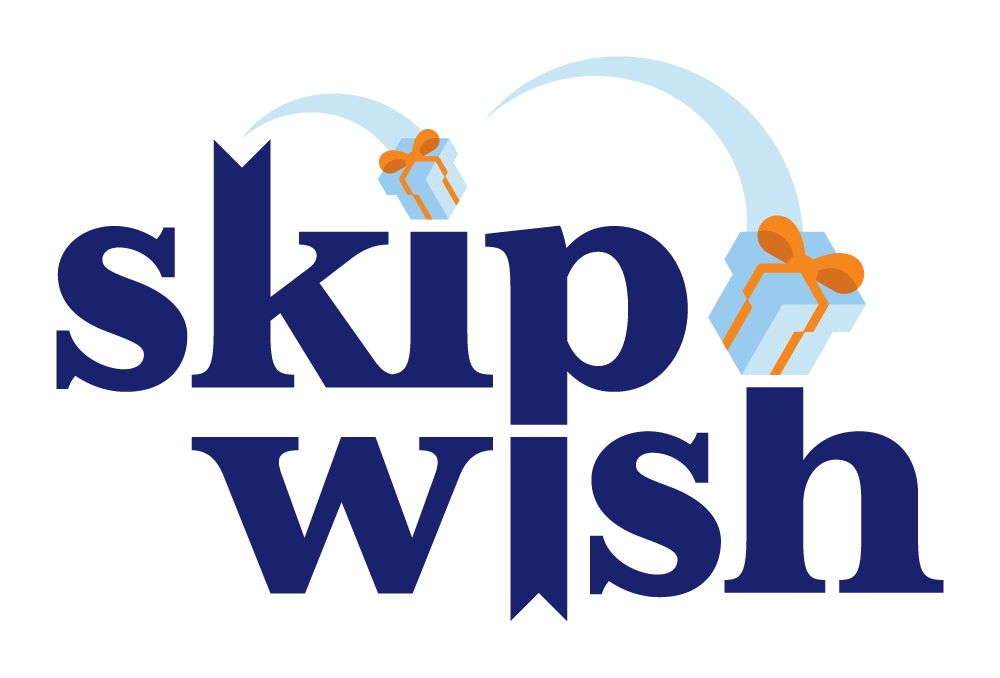 What Is A Wedding Registry?
The wedding gift registry is a system in which a couple's desired gifts are compiled and made available to guests attending the wedding. The registry allows guests to see what the couple has selected and also makes it easy for them to purchase gifts for the newlyweds. It is the central place for all your wedding gift ideas are transformed from thoughts to tangible items everyone can see. A registry can be created at any time, but many couples wait until they are engaged or close to their wedding date before creating one.
There are many benefits to creating a registry. First, it helps to ensure that the couple receives gifts that they actually want and need. Second, it takes the guesswork out of gift-giving for guests. Third, it can help to avoid duplicate gifts. And fourth, it can make it easier for guests to stay within their budget when purchasing a gift for the couple.
If you are considering creating a wedding registry, there are a few things to keep in mind. Most stores have individual registries which make it difficult to manage. Why? Well, having 4 different registries means you have to go on 4 different sites and create 4 seperate lists. That can be a lot to manage. Skipwish allows you to compile gifts from any site and add them to one single list. You can share with family and friends, and a mobile app is available along with the standard desktop interface.
Standard Wedding Gifts for Couples
There are a a ton standard gifts that are perfect for couples who are celebrating their wedding. These wedding gift ideas include:
A nice set of china or crystal
A set of engraved wine glasses
A cookbook or baking book
Money towards a home or honeymoon
Various kitchenware
Electronics for the home
Bathroom items
Bedroom related decor
For more ideas, check out some of some the other wedding gifts we've recommended in the past.
Unique Gifts for Couples
When it comes to wedding gifts, it's important to think outside the box. Sure, you could go the traditional route and get the happy couple a nice set of china or a fancy mixer, but why not give them something unique that they'll really remember?
For couples who love to cook, consider a personalized cutting board or a set of his-and-hers aprons. If they're avid travelers, how about a set of luggage tags or a custom-made travel journal? And for couples who are always entertaining, why not get them a set of beautiful cocktail glasses or an elegant cheese board?
Where to Find the Best Gifts for Weddings
When it comes to wedding gifts, it can be tough to know where to start. There are so many options out there and it can be hard to find the perfect gift for the happy couple. Don't worry, we've got you covered. The Skipwish has popular gift ideas search tool will provide you with the ultimate in wedding gift ideas by crowd-sourcing all of the wedding registries across Skipwish. You can even try to find demographic appropriate data by filtering by location, gender, and more.
Tips on Creating a Perfect Wedding Registry
If you're newly engaged and planning your wedding, you may be wondering how to create the perfect wedding registry. Below are some tips to get you started, and if you need a deep dive into this visit this article for more on why you need a wedding registry.
Decide what type of gifts you would like to receive. Do you prefer household items, or would you prefer cash or gift cards?
Make a list of items you need or want for your new home. This can include anything from dishes and cookware to sheets and towels.
Think about what you and your fiancee enjoy doing together. Do you like to cook? Entertain? Travel? Choose gifts that reflect your hobbies and interests.
Set categories for your registry. This will help you make sure you're getting items for different rooms, tasks, and purposes.
Start small, then add more items as needed. It's always easier to add items than it is to remove them later on!
By following these tips, you'll be well on your way to creating the perfect wedding registry that reflects your style and personality!
That's It!
We hope this article has given you some wedding gift ideas that the happy couple will cherish. Choosing a gift can be difficult, but it's important to find something meaningful and unique that expresses your love and appreciation for their special day. Whether you choose a traditional classic or an out-of-the-box surprise, the key is to pick something memorable that can be cherished by the couple long after their wedding day is over.
---