---
When you're planning a wedding, all the decisions involved can get overwhelming pretty quickly. From venues to invites, there will be endless options and the "happy couple" are left making the sometimes daunting final decisions. This is where the wedding registry comes into play. A wedding registry allows you to make no difficult decisions at all and you can contribute to it in your free time. Of course, if you're just in attendance, the wedding registry is designed to make your life easier as well. Use Skipwish to create wedding registries or find existing wedding registries to contribute from. You can also see what other wedding gift ideas people have on our popular gifts module.
If you're not building a registry (perhaps you're a guest), this article isn't for you. Use our search to find your bride and groom's registry or take a look at some of our recommended wedding gift ideas and advice on buying the perfect wedding gifts for the newlyweds.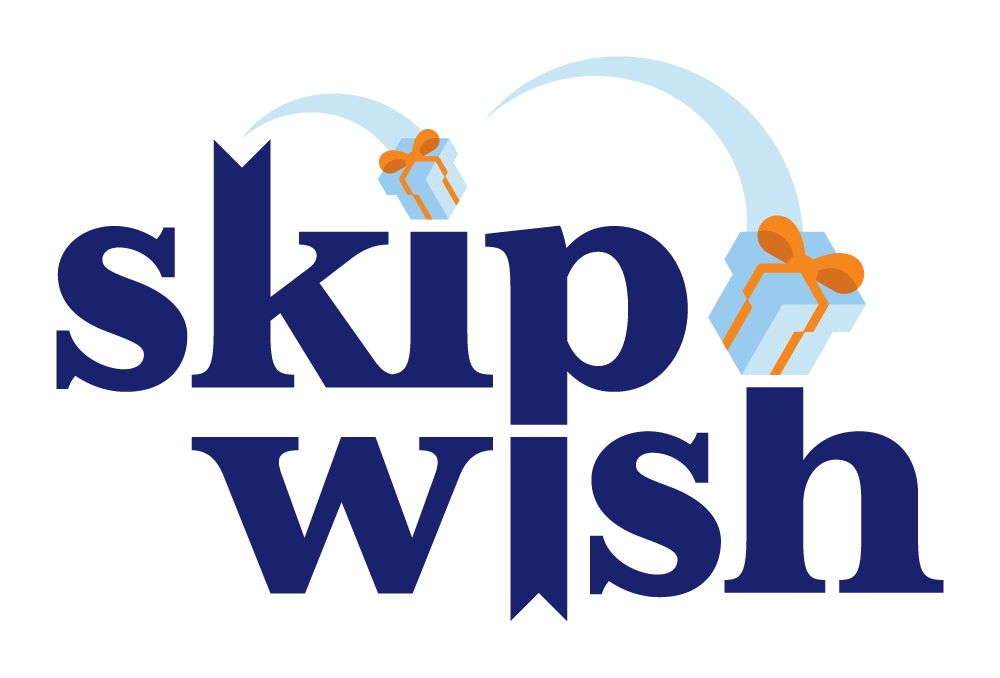 What Is A Wedding Registry?
A wedding registry is a convenient tool, where the bride and groom can recommend gifts for their guests to buy for them. With a registry, the couple can list every gift/item they want and need, which helps the guests purchase any gift/item they know the couple wants or needs. The guests can also mark an item as purchased, which prevents the newlyweds from having to track down who bought what. It also prevents the otherwise likely probability of double-gifting (the same item being gifted by two different people). The newlyweds will have plenty to do when they start their lives together, so returning gifts is not something they want to deal with.
It's a total win-win! It's a no pressure situation. As a registry owner, you can put as many items as you want on there (win) and your guests can buy whatever they feel fits their budget and is best (win).
How Do You Build A Registry?
Start out by actually creating the list itself (so you can add to it):
Register on skipwish.com to create your wedding registry and on the left hand side click "get started".
For your name use both of your full names so that your guests can easily find it.
If you have your guest list you can import it on the "My People" tab as you move to the next step, otherwise you can mark the registry as publicly visible by selecting "Everyone". You can always revise this in the future.
On the next step, set your wedding date. We'll use this to send people reminders before the event. If you haven't set a date yet, you can always revise this in the future.
On the final step, you can decide if you want the surprise spoiled! For a wedding registry we recommend that you mark "No" to "Show if purchased" and "Yes" to viewing who purchased. This will make the thank you card process much faster.
Afterwards you'll see that we've provided you with some quick tools to add gifts to your list. You can use our existing wedding registry recommendations or add gifts from search.
Now that you have your registry, it's time to add to it!
Still not convinced this is the right route? Jump to our top reasons for making a wedding registry, otherwise please continue.
What Is the Best Wedding Registry?
We think Skipwish is the best wedding registry but we're super biased! Zola and The Knot are popular alternatives but only Skipwish provides the split rebate benefit while also providing you ways to import gifts from everywhere on the internet and in brick-and-mortar stores from your phone, tablet, or computer with our web app, mobile app, and browser extension tools. The other advantage to Skipwish is that it's a universal holiday registry, so you can roll your leftover gifts into other lists for other occasions in your life all in a single account.
What Gifts Should I Add?
This is your opportunity to prepare for your new life! Start by going room by room in your house or apartment and see what is missing or needed. For many couples looking to start a family, prioritizing housewares or childcare related items for the inevitably larger home and family is a great place to start. This is not the place to start adding personal items, that's tacky. This wedding registry should contain gifts that the two of you will use together to strengthen your married life.
Aside from housewares, your registry can also include things that might be beneficial to your wedding day or honeymoon. Honeyfund provides a clever way for your guests to contribute directly to your honeymoon (not in cash) by paying for specific honeymoon events you've pre-planned.
For a jump start on wedding gift ideas, check out our curated lists by searching "wedding" on our blog or view what wedding gifts other couples have added to their registries.
Wedding Registry Gift Prices
Keep in mind that most of your gifts should be in the $50-$150 range. Adding some items below that range will also provide gifters with an opportunity to bundle with other gifts or if you've got some guests tight on cash, an opportunity to contribute without breaking the bank. Adding high-ticket wedding gifts is perfectly acceptable, as well. A $475 vacuum, for example, is an appropriate gift and you'll find that the more experienced guests in attendance are more willing to support those expenses (especially parents and grandparents).
Break from the stress of wedding planning
Wedding planning is always exciting, but with the constantly accumulating costs, it isn't without stress. Creating a registry, on the other hand, is like going on a giant shopping spree where you don't have to pay for anything! Not only that, but you can do it completely online. You can snuggle together on the couch as you plan all the beautiful and practical things you can see yourselves using in your new life together. From planning your dream honeymoon to future dinner parties to couple traditions you want to start together, making a registry will be a fun and relaxing change of pace.
Treat your wedding guests properly
Buying wedding gifts is difficult if you don't know where to start. Giving guests a plethora of options of items they know you want and/or need makes everyone happier. Make sure to give them price options of low, mid, and high priced gifts. Have more low priced gifts as it's easy to buy multiple small gifts adding up to someone's budget. You don't want your guests being forced into buying only expensive items. Additionally, think about giving them an option to split gifts.
Kickstart your goals as a couple
Maybe you want to have a dream honeymoon that's a little out of your reach. Or maybe you bought a new home, and want to get started on all those home renovations to make it your own. You can create a cash fund on your registry to set you up for your goals, and your guests can feel good about contributing to new life in a real way.
Get your married life organized
You're not just planning the wedding; you're thinking about your growing life together and all of the things you'll need with you on your journey. A wedding registry is a great way to keep track of what you still need in your home together. From the decorative to the practical, with a registry, you can view it all in one place.
Save time on thank you notes
It can be tough to track who got what and that makes writing thank you cards an unpleasant task. With a registry, you know when someone buys something or contributes to the cash fund. It is a great way to stay organized and efficient.
Add wedding gift items to your registry from anywhere
Add anything you want to your wedding registry from anywhere you want! You aren't limited to a single store; you can go crazy registering for items all over the very wide world of the internet. This is great for those with eclectic taste and for covering all your needs from bed and bath to tech and travel. Adding anything from anywhere also means that you don't have to stay traditional with your registry. If you don't cook, there's no need to register for a crock pot.
Get cash back from your wedding registry
With a Skipwish Wedding Registry, you get up to 10% cash back on qualified gifts. That's just free money, which is something you want when you are paying for the biggest celebration of your life.
It's easy to share with other people
With a registry, sharing is easy for you and your guests. Everyone has that aunt that needs to be sent the link multiple times or the friend who never checks their email and will only go through social media. With multiple ways to share, SkipWish has you covered.
Find automatic product price comparisons
Your guests will have different budgets so creating a registry with a wide range of price points is thoughtful. With the automatic price comparison tool, you have an easier way to make sure that you are hitting all those price points. Don't be shy with adding a lot of items of different sizes. Your friend may want to get you a coffee maker to make sure they have a nice cup when they come over and your grandma may want to get you a full set of place settings.
Get started on your future home
Wedding registries are usually loaded with home furnishings, appliances, tableware, and other homewares to fill your home right out of the gates. Owning a new home as a couple often means a larger home, maybe with a dining room, and with it, too much space to fill with things from your single life and your small apartment alone. Looking for ideas? A Newlyweds' Guide to Setting Up the Perfect Home is a great place to start. You can also use our popular gift ideas page with our "Wedding" filter, to see what other wedding registries have listed in the past.
Get Your Registry Started, Today!
If you haven't already gotten started on your wedding registry, what are you waiting for? Scroll up to "How Do You Build A Registry" to learn how to get started.
p.s. Don't forget about the bride/groom and parent gifts! It's customary that the bride and groom buy each other gifts as well as gifts for the wedding party (parents included). For the right ideas, check out our articles on wedding gifts for parents, groomsmen gifts, bridesmaid gifts, and our guides for buying gifts for groom from bride and gifts for bride from groom
---
Looking for ideas? Get started with your registry today by making your own gift list with Skipwish and we'll set you up with recommendations.
---