---
It's wedding season! Whether you're looking for a gift to bring to an upcoming wedding or creating a registry for your own impending nuptials, finding the perfect wedding gift can be tricky. Fortunately, there are some standard practices that make it easier for both the happy couple, and the giftee…building or buying from the registry! For the TLDR approach, take a look at what other people add to their wedding registries on our popular gift module by using the "Wedding" occasion filter. You can also get some ideas from our articles on wedding gift ideas from the bride and groom's perspective. Of course, if the happy couple has a registry, your best bet is to dive into it before all the gifts are claimed. Within Skipwish registries, in addition to marking gifts as purchased, you can also mark a gift as claimed in the event you need more time to get the purchase completed.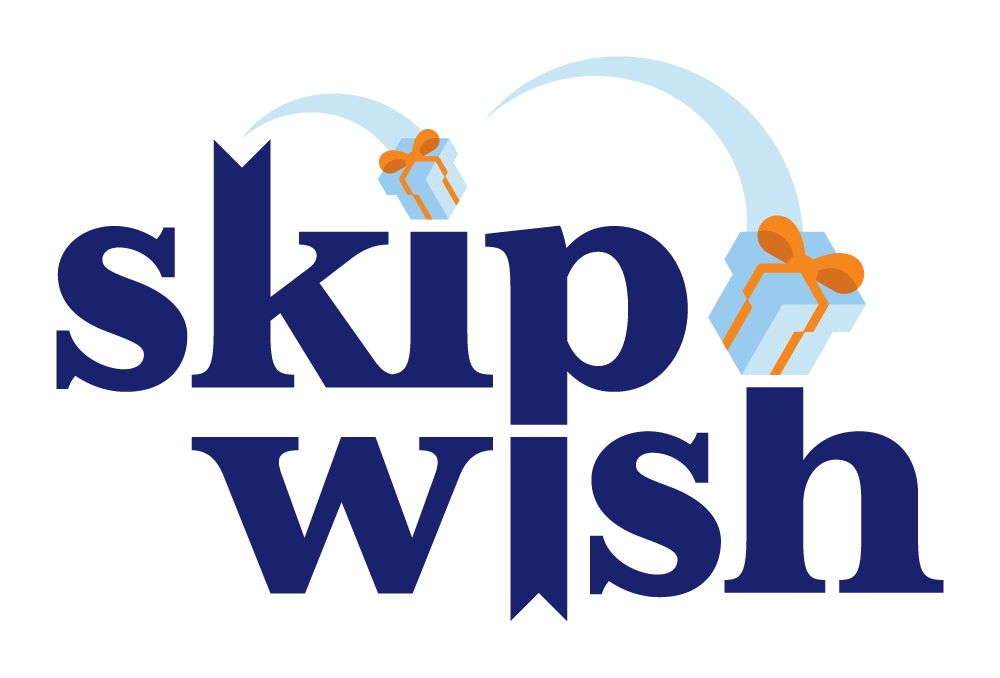 Buying Great Wedding Gifts From The Registry
You don't have to be creative in gift giving for a wedding, and in fact that may be a mistake. The couple likely already has a wedding registry that lists all their preferred gifts. So, why deviate from that list? Well, sometimes the gifts listed that are in your price range are already taken. It could be you were late to the wedding registry page and all the wedding gifts are taken. What now?!
Giving money would be the best option at that point. The alternative is buying a gift that may be either of little use to the couple or already bought. Who needs 2 toasters anyway? If you know the couple well you likely could pick the perfect gift but weddings are expensive and the newlyweds will need cash to recoup their expenses and start off their new lives. We find that on average, $100 for single guests and $150-$200 for couples is an appropriate figure. Of course if cash is tight and you want to find a way to make this wedding gift matter, we have some great unique options at the end of this article.
Building Great Wedding Gifts From The Registry
Creating a list with fantastic wedding gifts is a 3 fold process I will acronymize as PRO: Price, Room, Other.
Price Considerations
Firstly, you must keep in mind that having various priced gifts (low, middle, high) is the proper move. You should give your guests the opportunity to purchase whatever may be fitting for their budget.
Try and break your gifts into 3 price levels and have more gifts loaded toward the lower end of that price list. This way, even if more people want to spend a "high" amount of money on you they can buy multiple lower or mix lower with middle.
For example, having a few dozen gifts similar to a $15 dish towel set, a handful closer to the $475 vacuum, and an amount in between closer to the $95 comforter ensures that people aren't stuck with a gift too far above their budget.
Room Considerations
Mark every room in your apartment, house (or future house) and start thinking about items you either need replaced or simply don't have.
Going room by room allows you to be thorough and build a list that has everything imaginable. Let's face it, these are also the gifts people generally feel the most comfortable buying as they are responsible items for setting up your life.
Other Considerations
I will list other considerations below before your list is completed:
Splitting gift cost options
House or Honeymoon Fund donation options
Wedding Registry listed properly online
Using Popular Gift Ideas Generator to help build your list
Unique Wedding Gift Ideas
It's been years since we first published this article and since then, styles and trends have changed. For a more up-to-date list of specific ideas check out our 2023 wedding gift ideas article.
However, many of these gifts are evergreen and will be appreciated. If nothing else, it will likely spark your mind on buying or building a great wedding gift ideas list:
With a Letterfolk tile mat, you can welcome guests into your home your way. The tiles are interchangeable, so you can change it up whenever you feel like it. and order tile sets in a variety of colors to really customize your entryway.
Get the gift of a year's worth of date nights and experiences with the Adventure Challenge and Camera set. You don't know what the adventure is until you scratch off and reveal and you have the camera to record your memories.
There's a reason absurdly rich people love having housekeepers. Having a clean house without having to clean it yourself is an incredible luxury.
Speaking of practical wedding gifts, why shouldn't your helpful appliances be gorgeous? We bet your toast tastes better for it.
A wedding is sort of like an official introduction into adulthood. There's nothing more adult than having a nice wine glass set that you only use for red wines.
Is there anything more luxurious than lounging around in a beautiful linen robe, sipping a cup of your favorite hot beverage? Help the happy couple lean into being the type of people they used to make fun of.
With prompts and pockets, the Artifact Uprising Scrapbook can tell your love story in a beautiful way. This is a nice sentimental gift for when you know the couple well and have access to their pictures and memories. A scrapbook is the ultimate personal gift, showing that you really care and put effort into their present.
Registering for luggage as a wedding gift is a very good idea. Use it for your honeymoon, destination wedding, and hopefully for many trips together over the years. A great piece of luggage can make all the difference when you are traveling.
Whether it's just the two of you or you're having a get together with your favorite people, a tabletop fire pit sets the mood while it warms you up. Nothing beats the ambience of a fire at night.
Never underestimate a great serving board. They're perfect for dinner parties and cozy nights in where you want to make a simple, but delicious and impressive seeming charcuterie arrangement. If you treat it right, you'll have it for many years to come. We love this quartet of boards that will also look beautiful on display.
A gorgeous mid-century modern speaker is the upgrade you've always wanted and now you have an excuse. With state-of-the-art sound and vintage-inspired looks, this speaker would enhance any space it's in.
p.s. Don't forget about the bride/groom and parent gifts! It's customary that the bride and groom buy each other gifts as well as gifts for the wedding party (parents included). For the right ideas, check out our articles on wedding gifts for parents, groomsmen gifts, bridesmaid gifts, and our guides for buying gifts for groom from bride and gifts for bride from groom
---
Keep track of the gifts you like (and others) by making your own gift list with Skipwish. We have automated recommendations based on the activity of other users, as well as curated blog content for any occasion.
---