---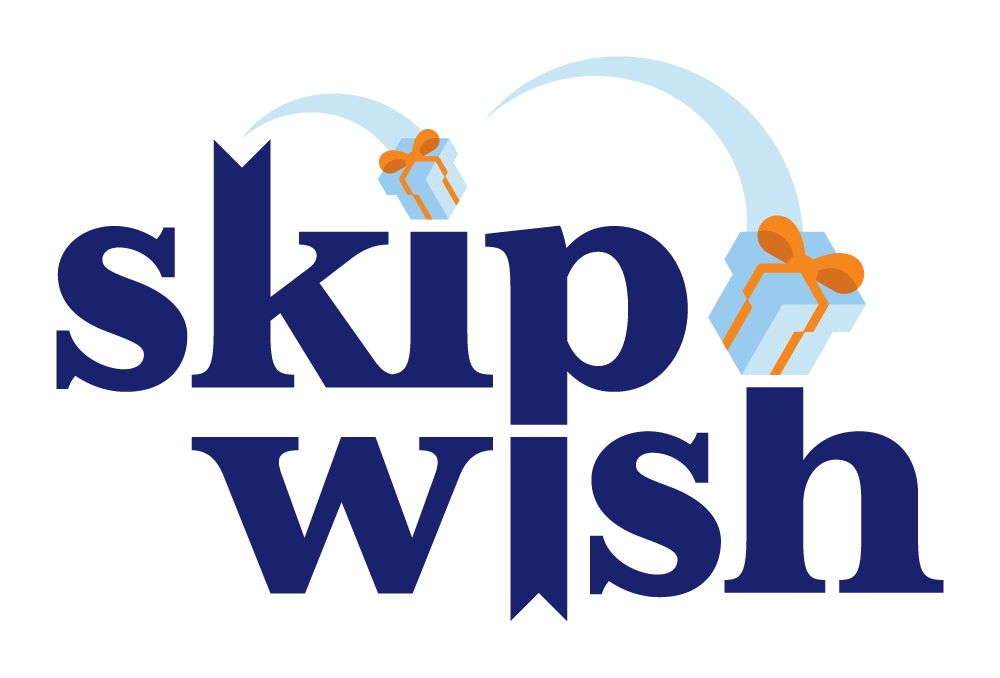 Whether you are pregnant, adopting, or using a surrogate, if you are expecting a baby, now is the time to set up a baby registry! Baby registries are traditionally for the first born since most likely you don't have ANYTHING ready for bringing a baby into the home. The months leading up to birth are filled with decisions you have to make and things you have to buy. Cataloging all of that in one place to share with your friends and family makes the process easier for you and your family to prepare for your new baby.
To create your registry with Skipwish just register and log into the site and you'll immediately be prompted with the ability to create a list. The name of the list is not important, many people haven't settled on their baby's name, so anything is suitable (ie. "Baby Jones"). Typically baby registries are set up for baby showers, so when you pick your date, use the shower date, not the due date. The last thing you want is to get gifts at the very last minute (or potentially after the baby's arrived). You'll want to be prepared well in advance of your due date!
If you still need some convincing, keep reading, otherwise here are some great references you can use for building the best baby registry with Skipwish's baby registry checklists.
Make it easier for your friends and family to shop for you.
Your friends, family, co-workers and that neighbor you're sort of close to are all really excited for you and want to get you a gift! A registry makes that super easy. It's one convenient place they can all go to choose something for you and your baby, knowing it's something you want and will use. It also has the advantage of making it simple to send something directly to you without giving your home address to everyone you know.
Get what you actually want and need.
We all have different needs and tastes. If you leave it to chance, you will probably end up with five of the same swaddling blanket and a toy that freaks you out that you'll have to awkwardly regift. No one knows what you want or need unless you tell them. A registry is the perfect way to do that, and guarantees fewer returns on your end. No one has time for that with a new baby.
You won't have to pay for everything all at once.
Babies are expensive! Between the endless onesies and burp cloths covered in spit up, all the diaper changes, and the cutest clothes you've ever seen, you are going to need a lot of supplies. Not to mention the stroller, car seat, baby furniture, and that one product your friend swears changed her life. It adds up if you're buying everything yourself. People want to get you gifts. Let them!
It will force you to start making decisions.
Parenting is riddled with decisions, and they start before the baby is even born. Are you going to be breastfeeding, bottle-feeding or both? Do you want a jogging stroller or a stroller that can handle hikes? Do you want to swaddle with a large cloth, or do you prefer a pre-made one with Velcro? This is just the tip of the iceberg. Making some of those decisions now will make life a little easier once you bring your baby home. In those first few days, anything that makes life even a little easier will be well worth it.
It will help you stay organized.
There is a lot of preparation that needs to be done before the baby is born. It can be hard to stay on top of all of it. A registry is a great tool to get organized with what baby products you already have and what you still need. You can also add things as the pregnancy progresses or as you discover new products. You don't need to have all the answers right away, but making a registry will help you get started.
You'll get practice (and can start feeling comfortable) doing things your own way.
Everyone has their own opinion on what your baby is going to need and what it takes to be a good parent. It can get really overwhelming knowing that you won't be able to please everyone. But the more you practice doing things your own way, the better you will get at owning your personal parenting style. Making a baby registry is a great chance to make deliberate, confident choices about the kind of parent you want to be.
---
A large part of becoming a mother is accepting that you can't always do everything on your own. It truly takes a village, so you should never feel embarrassed to accept help. By making a baby registry, you can help your village (who are probably just as excited as you are) help you. Skipwish is here to help!
---