---
A baby registry checklist is an excellent tool you can use to prepare for parenthood and to make sure you have everything you need when your baby finally does arrive. You can make this process both seamless and fun, by simply starting with a general outline of items you will need. This ensures you have an easier first few months, that friends/family aren't stuck for ideas, and reduces the chance of receiving two of the same item.
New parents browsing through online stores can be overwhelmed by the range of options they have. So, we've put together this baby registry checklist of the essential items you should include on your baby registry. It's vital to be fully prepared for parenthood in those first few difficult months.
Skipwish not only makes it easy to build your registry, but also to share it. Share your baby registry with friends and family and add gifts from anywhere on the internet with a few clicks making it the best baby registry!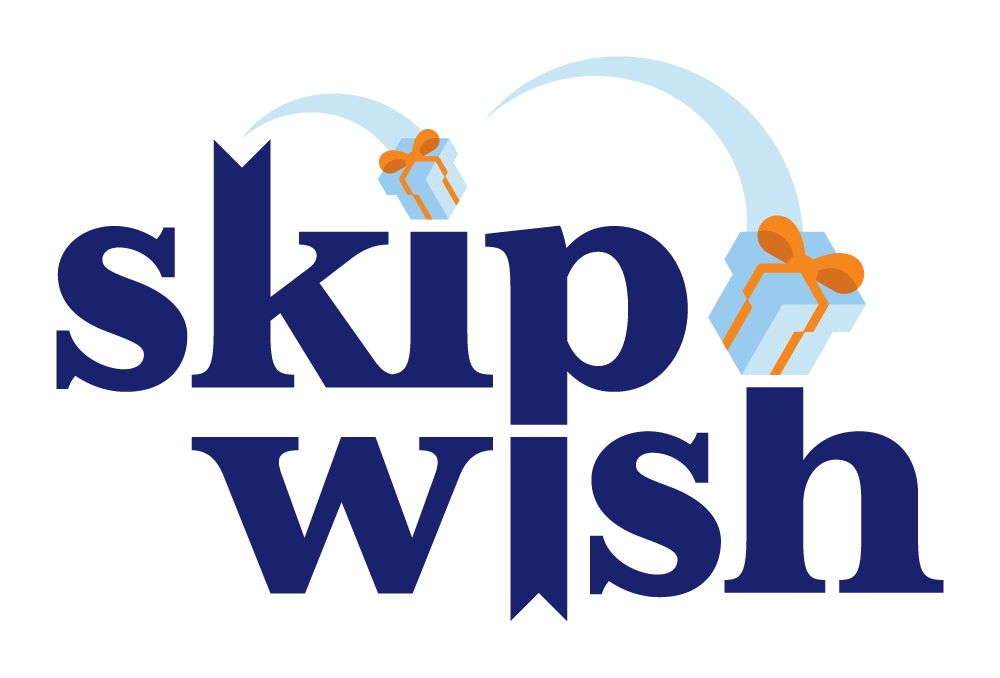 When Should You Start Creating Your Baby Registry Checklist?
You can start working on your baby registry checklist as soon as you hear the good news. If you plan on waiting before you shout it from the rooftops, many online retailers allow you to create a discreet registry so you can start adding to it while keeping it on the down-low until you are ready to let people know.
You don't have to add everything at once. You can add gifts as you come across them surfing the socials or the internet. If you're stuck for ideas or want various options of an idea you already have, you can use our onsite gift ideas tool to locate popular gifts.
Baby Registry Checklist First Thoughts
For a quick and direct list of all of your must have baby registry items, check out our Must Have Baby Registry Items checklist..
Babies never fail to amaze new parents as to how much they need in the first few months of life. Diapers, wipes, diaper cream, bassinets, bottles, bottle warmers, clothes, swings, sound machines, and the list goes on.
The most important concept to take into account when building your baby registry checklist is that your baby is not your friend's baby. You can never be sure what your baby will take to, so don't be afraid to have the same item (i.e. bottles) from various brands.
You will be given recommendations on what worked for other babies, but it's likely given all of our innate differences that your baby won't take to all of them. Additionally, your budget may not be your friend's budget. Sure, the $2000 stroller Susie recommended is fantastic, but your family isn't buying that for you.
We've also put together a list of Minimalist Baby Registry Items for the more budget or space sensitive households or for those who simply get overwhelmed by too much stuff. These items are also great options for your friends who may need to stick to a tight budget but still want to gift you with something you need.
Baby Registry Checklist Categories
Bathing
You will need a surprising amount of bathing accessories to keep your new baby clean and healthy. A baby tub, soft towels, washcloths, baby-safe shampoos, and simple bath toys are all excellent gift ideas that will be essential items in your home.
There are a dizzying array of baby tub designs and price points to choose from, so it might be a good idea to go and check them out at the shops before you add one to your baby registry checklist.
Bedding
Bedding is pretty basic for a new baby. Many newborns sleep bedside in a bassinet. There are various kinds from swivel, fixed, stroller attaching, and even rocking bassinets. Many parents elect to put the baby into the crib immediately or something that serves as the crib like a pack and play.
Safe sleep practices involve only adding a fitted sheet onto the crib mattress without crib bumpers, pillows, stuffed animals, or blankets. You will need 2 or 3 fitted sheets and a waterproof mattress protector as well.
Clothing
Numerous outfit changes are part and parcel of parenting life with a newborn because they are messy, drooly, and they leak without notice. Make sure you add the following to your baby gift registry checklist:
Feeding
Baby's are either eating or sleeping and doing a lot of both, so add the following items to your baby gift registry if you are breastfeeding:
Breast pump with extra parts

Freezer bags for breast milk

Nipple cream

Nursing bras

Nursing pillow

Nursing cover
If you are not breastfeeding, you will only need to include:
Big Ticket Items
If it's your first baby, there are a few big-ticket items you can't do without including:
Bassinet

Newborn car seat

Changing table

Rocking chair

Crib
Choose a baby car seat you can adjust as your baby grows bigger, so you don't have to buy another model when they are ready to face forward in the vehicle. Other items you might like to have include a white noise machine, a baby monitor, and a light dimmer or night light.
Baby Travel Gear
Babies can make it a logistical challenge to get mobile. Fortunately, there are a lot of travel accessories to make getting around with a baby a lot more convenient, including:
Stroller

Baby carrier

Diaper bag

Portable waterproof changing mat

Travel crib/pack and plat

Baby monitor

Large backpack to carry all their stuff
As you can see, new babies need a lot of stuff, so you can get an idea of how handy a baby registry checklist can be for making sure you don't forget any of the essentials.
As far as the specifics on brands and item types it's always best to do your due diligence and get what you believe may be best for your family. Remember, the cheaper items that will be used frequently (i.e. bottles, pajamas) should be featured on your baby registry checklist multiple times and by various brands. This will ensure you find the perfect fit for your little one!
---