---
If you have a baby on the way, you're likely getting started on your baby registry and wondering how to build the best baby registry possible. A baby registry allows your gift givers to see what you need and keeps you organized for the chaos that will take over when the baby arrives.
If it's your first child, you might be at a loss with where to start your list of baby items and Skipwish will help you navigate these unchartered waters. We'll help you determine the best baby registry for your needs and walk you through getting started with a baby registry on Skipwish.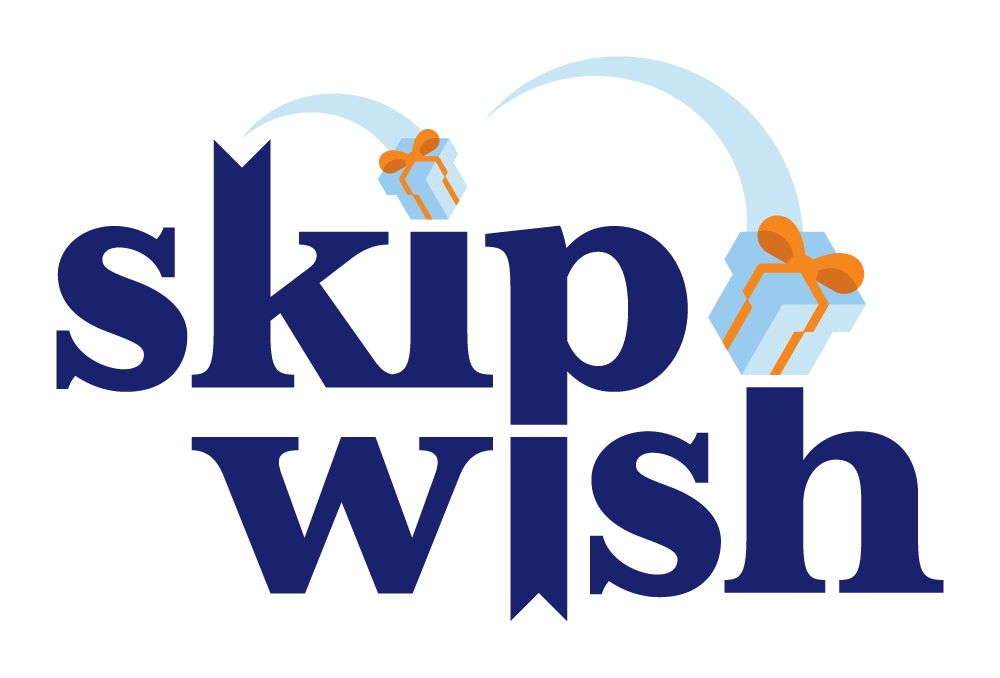 What Is the Best Baby Registry?
We think Skipwish is the best baby registry but we're super biased! BabyList, BuyBuyBaby, and Happiest Baby are also very popular registries.
BabyList is much like Skipwish in how it adds gifts and the technology is very similar. BabyList also offers baby boxes (similar to BumpBox, if you're familiar with that). Where it falls short is in pricing. While Skipwish offers the same (nearly identical) functionality, Skipwish offers rebates on purchases so that you're saving money compared to your regular shopping experience whereas BabyList charges a premium on top. That's why we think Skipwish is the best baby registry.
BuyBuyBaby and Happiest Baby are both retailers, so you'll find that they'll be primarily interested in pushing their own products. With Skipwish your registry can contain products from anywhere across the web, we'll even include Happiest Baby products in our search, for your benefit.
Skipwish allows you to import gifts from all over the internet. You can even add gifts from brick-and-mortar stores from your phone, tablet, or computer with our web app, mobile app, and browser extension tools. We'll also give you split rebates on purchases for any of our partners. As a universal holiday registry, you can roll your leftover gifts into other lists for other occasions in your life all in a single account, like Christmas, Hannukah, and your kids' birthdays.
What Are The Best Baby Registry Essentials?
There are a lot of exhaustive lists out there but there are some baby essentials, baby gear, and nursery furniture that you'll find in common across platforms. If you want to be fully prepared for your newborn's arrival, here's what you'll need to include to build the best baby registry:
Infant Car seat: This is the best baby registry pick for a reason. You're going to need one of these to put your baby in when you come home from the hospital and drive 5 miles per hour because suddenly 35 miles per hour seems like racecar driving. If your baby loves the lullaby of wheels on the road and that cozy car seat, you may end up taking drives around the block more than you ever thought possible.

Stroller: If this is your first baby, you might be nervous to get back into the world. But you're going to want to get out at some point. When choosing a stroller for your baby registry, take your lifestyle into consideration: Do you live in an apartment in the city? You probably want a narrow, lighter stroller that can roll over city streets. Do you run every morning? You may find that taking your baby for those runs are the best naps they get and you're taking care of yourself at the same time.

Baby Carrier: A baby carrier keeps you cuddled close with your baby, lets you do things around the house, and it makes going up and down stairs a lot easier than with a stroller. There are many varieties out there so trying on different ones in a store or borrowing one from a friend to see how you like it is a good idea before you add a specific one to your registry.

Crib, Mattress, and Crib Sheets: This is a place where you can choose based on the design and size of your space. You will need a mattress that fits into the crib snugly so there are no gaps, firmer than you might think because babies need support, and you might also want to consider buying a mattress manufactured without any harmful chemicals. You'll need crib sheets to look pretty, and you're going to need more than one to handle the spit up and diaper blow outs.

Newborn Clothes: Newborn size clothing is something you shouldn't get a lot of because your baby will outgrow them quickly but add some to your baby registry because most clothing gifts will be for bigger babies.

Bottles, Breast Pump, Formula: If you are breastfeeding exclusively and won't be away from your baby ever, skip this part. But if you are breastfeeding and will go back to work and/or want someone else to take a turn, or you're exclusively bottle feeding, or a mix of the two, you will need bottles, a breast pump, and/or formula.

Burp Cloths and/or Bibs: Don't underestimate how many burp cloths you need, they're handy for everything!

Diapers and Wipes: Wipes are also something you can never have too many of but resist the urge to put too many of one size diaper on your registry because all babies are different, and you never know what's going to fit those delicious little thighs the best.

Baby monitor: Not everyone wants a baby monitor, but it's great for peace of mind, especially in those first months. Just remember that babies make a lot of weird noises when they sleep!

Baby Tub and Toiletries: Baby tubs aren't expensive and are super helpful in those first months when you're bathing your small squirmy baby! It's also good to add a variety of price points to your baby registry.
Once you've got your list of baby essentials, you're well on your way to building your best baby registry. Take a look at our baby registry checklist, to se if you're missing anything. Our staff does our best to revise our content to keep you up to date but sometimes we make mistakes, so it's also a good idea to take a look at our must have baby registry items list.
How Do You Build A Registry?
Start out by actually creating the list itself (so you can add to it):
Register on skipwish.com to create your baby registry and on the left hand side click "get started". If you use this link (www.skipwish.com/?keyword=baby) we'll be able to better guide you through setup.
For your name, be sure to use the word "baby" and your last name (ie. "Baby Smith" or "Baby Jane Smith"). This will make it easier for your guests to find your list, especially if you have not picked out a name yet (of if they just don't know it). Using the word "baby" in the title will also help us give you the right recommendations.
If you have your guest list you can import it on the "My People" tab as you move to the next step, otherwise you can mark the registry as publicly visible by selecting "Everyone". You can always revise this in the future.
On the next step, set your baby shower date, if you have one, otherwise set your due date. We'll use this to send people reminders before the event. If you haven't set a date yet, you can always revise this in the future.
On the final step, you can decide if you want the surprise spoiled! For a baby registry we recommend that you mark "Yes" to "Show if purchased" and "Yes" to viewing who purchased. These are gifts for your child, so you don't need to be surprised by them. Knowing what is coming and whom to thank will make your preparation work much easier and the thank you card process much faster.
Afterwards you'll see that we've provided you with some quick tools to add gifts to your list. You can use our existing baby registry recommendations or add gifts from search.
Now that you have your registry, it's time to add to it!
What Else Should I Add To My Baby Registry?
If you've got the essentials covered, there are a few things you can do to quickly populate your registry with some great add-ons, to make the best baby registry. After you create your registry, you'll notice that we'll begin populating gift recommendations for you below your list, which you can add automatically as you proceed. Many of these gifts may not be appropriate for a gift registry as they'll likely be built off of your own personal account but if you head over to our "popular gift ideas" page, you can use the "baby" occasion filter to see what moms have added to their own baby registries across Skipwish. You can also use the "baby" age range filter to find what gifts moms added to their baby gift lists for all occasions. Of course, if you're planning for the future, you can also see what our users' best toddler gifts are, as well.
If you're not fond of the crowd-sourcing method and maybe you're looking for a bit more information on the products you're adding, take a look at our blog's baby registry ideas category for more tips and ideas.
---
There you have it! If you include these baby essentials, you'll make the best baby registry possible to share with your friends and family. You and your gift givers can also take advantage of Skipwish rebates received from gifts purchased from your registry, which is a nice benefit that not many other registries offer.
You can add more items as you come up with them, and personalize your registry to match your taste and needs. For endless creative options check out our popular gift ideas and contribute to your universal baby registry. Now that you know you aren't missing anything vital, you can relax and enjoy this exciting time in your family's life!
---