---
Are you struggling to find the perfect way to show your bridesmaids how much you appreciate them?
Look no further! We've got all the tips and tricks for finding unique and thoughtful bridesmaid gifts that will make your bridal party feel loved and valued.
From personalized jewelry to cozy robes, we've got something for every type of bride tribe. So let's dive in and find the perfect way to say "thank you" to your amazing bridesmaids!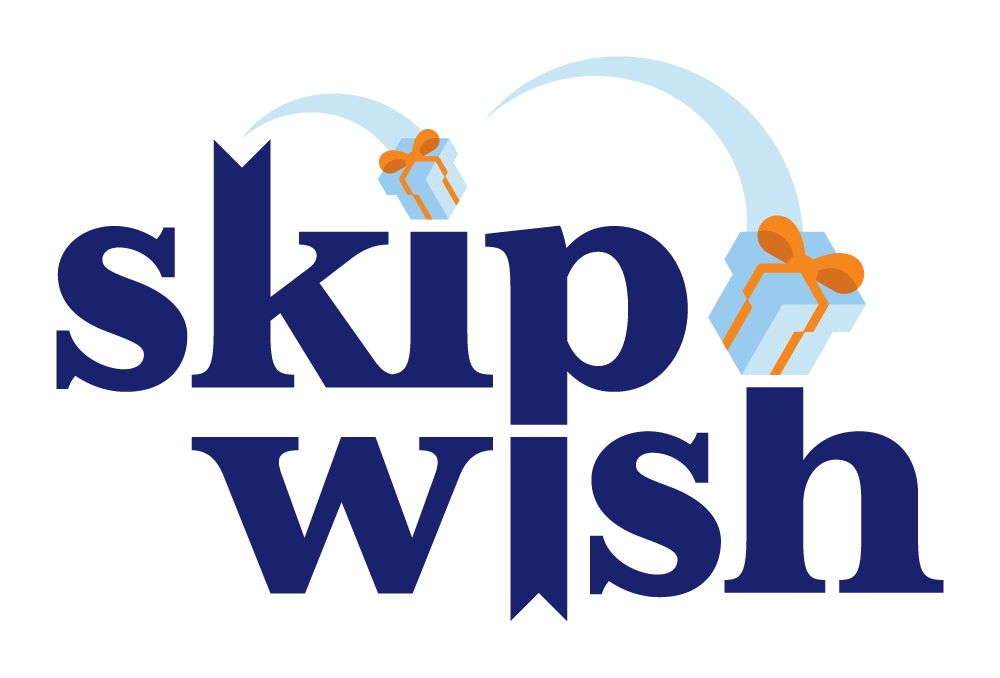 What To Consider When Getting Bridesmaid Gifts
Much like wedding gifts, there are a few things to consider when choosing the perfect bridesmaid gifts. First, decide if you're going to get one standard group gift or individualize each present. Either way, the next step obviously is to think about what they enjoy.
If they are all avid readers, consider getting them personalized bookmarks or journals. For fashionistas, trendy jewelry or clutches might be appreciated. You can also never go wrong with gifting something that can be used on the big day, like pretty robes or champagne flutes.
It's also important to consider your budget when selecting gifts for your bridal party. There's no need to break the bank, but you want to make sure they feel appreciated. A good rule of thumb is to spend around $50 per person. With this budget, you can still get creative and find thoughtful gifts that will be cherished long after the wedding is over.
Budget Friendly Bridesmaid Gifts
If you decide to go more budget friendly there are plenty of ways to show your bridesmaids how much you appreciate them without breaking the bank.
Here are a few budget friendly bridesmaid gift ideas that will have them feeling loved and appreciated.
A heartfelt thank you card is always a nice touch and it's free! You can also make DIY gifts such as homemade candles, bath bombs, or soaps.

If you're crafty, you can even make personalized pins or keychains.

If you want to go the store-bought route, consider giving each bridesmaid a cute mug or stemless wine glass with their name on it.

You could also fill a basket with fun items like scented candles, body lotions, and gourmet chocolate.
Grabbing $20 worth of small cute gifts in a basket is a nice gesture. It can also be items they may need on the day of the wedding. There is no need to go over the top expensive if you are already stressed from the other wedding expenses.
Unique Gifts For Every Type of Bridesmaid
Every bridesmaid is different. So, given you have the time and resources it may be better to get them each something individually rather than purchase sets of the same gift for all of them. It's important to think outside the box and choose something that truly reflects their personality and style. Here are a few general bridesmaid gift ideas to get you started:
For the fashionista: A designer handbag or scarf.

For the beauty lover: A luxurious skincare set or custom perfume.

For the jet-setter: A personalized travel journal or monogrammed luggage tag.

For the homebody: A cozy throw blanket or scented candles.

For the foodie: A gourmet cookbook or a subscription to a food delivery service.
No matter what you choose, make sure to include a heartfelt note expressing your gratitude for everything they've done leading up to your big day! Now here are more specific options:
We love the idea of gifting your bridesmaids matching robes to get ready in together. Print Fresh has a great selection of gorgeous prints and colors that will appeal to everyone. Plus it would make the cutest getting ready photos.
The Bando weekender bag is perfect for those all-girl weekend getaways you'll still want to take after you're married. It's wipeable but with a sturdy bottom and available in two prints.
Every woman should own a pair of luxurious silk pajamas. Treat your bridesmaids to this washable set from Lunya and they'll be ecstatic. Maybe get a set for yourself while you're at it or add a few more as a thoughtful gesture to the Mother of the bride & Mother of the groom.
Get your bridesmaids a rainbow cosmetic bag from Kate Spade for a practical gift that's sure to make them smile every time they use it.
For a bridesmaid gift that they can wear daily, get your babes a monogram necklace from Anthropologie. Simple enough to wear with everything and cute enough that they'll want to.
With three drawers, a pretty velvet pink interior and a white lacquer exterior, this modern jewelry box is a great bridesmaid gift.
Customized with beautiful lettering, you can start by toasting with a shot together!
These freshwater pearl drop earrings are beautiful and are certainly not your grandmother's pearls.
Plan a whole day of pampering before your wedding and gift each of your bridesmaids with a gift card to join you.
How cute are these custom hair clips? They're not just practical hair accessories, they would also make for adorable photos with your girl gang.
For the more creative brides, getting your bridesmaids custom phone cases will be a really nice way to say thank you in a thoughtful way
Let's be honest, everyone loves chocolate and especially a box of Godiva chocolate truffles. If you're looking for something that feels luxurious, but saves time & money, this is a great choice. It's also easy to order in bulk, and you can think about adding the flower girl, ring bearer and anyone else involved in your special day as a giftee.
For a candle that looks as good as it smells, head over to Rifle Paper Co. With the designer's signature style of flowers, the design and scent transport you to the lavender hills and markets of the South of France.
For the ultimate in planning, get your bridesmaids an Emily Ley Simplified Planner. Your organized friends will be in heaven and the ones that struggle will have a better shot with this minimalist design.
Chic, sleek, and practical, aromatherapy has leveled up with this diffuser. Put a few drops into water to permeate your space with a beautiful scent.
Time is of the essence as they say, and especially when wedding planning. Below are some other potentially relevant questions that you can solve simultaneously while looking for Bridesmaid gifts.
The Flower Girl and Ring Bearer: Including Them in Your Gift List
Is it the norm to get the flower girl and ring bearer a gift? Not necessarily. However, it is certainly a nice gesture. Also, given the fact they are likely very young, it is relatively easy and cheap to buy for them.
Looking for Bridesmen Gifts?
Most of the time you can simply follow the process and suggestions above when buying for a Bridesmen. However, it may be important to think about how group gifts (i.e. buying everyone an embroidered Robe) may differ if the sites you are purchasing from only have women's sizes. Find more about Bridesmen gifts here.
Gift Ideas for the Mothers of the Bride and Groom
Getting bridesmaid gifts for the Mothers of the wedding seems to be trending and becoming more standard. Think about how including them with matching gifts of the wedding party could make them feel more involved. After all, they deserve it!
However excited they will be, they may also be somewhat overwhelmed realizing they are now moving into a new stage of their life. Here are some great suggestions on wedding gifts for the parents.
Conclusion
No matter what bridesmaid gifts you decide on, they are sure to appreciate you spending the extra time and money on them. Showing them your appreciation for all the support they have given you through the wedding festivities and life in general!
We hope our tips have helped you narrow down what type of gift to give, and we wish all the best on finding the ideal present for each of your special ladies!
---