---
Another year is in the books and your dad has put in the extra effort and sacrifice to keep your family happy and healthy. Whether you live together or apart, your father's making decisions to do things for your benefit at his own expense on the regular. This is your opportunity to return the favor in even the smallest ways you can, with a gift for dad. Skipwish is here to help you with our top gift ideas for Father's Day. The keys to success on Fathers day are making sure you're together, showing how much you care, and giving him a bit of peace and relaxation.
Coming up with gift ideas for Father's Day year after year was be taxing, though. This year, instead of adding to his tie collection or a "best dad" mug, let's dive a little deeper. We've created a list of gifts that we think will impress even the most steadfast of dads this Father's Day. Whether your dad is a hard-to-buy-for dad, the day-off dad, or the father who wants to spend the day with family, we'll touch on everything from events to products to win the day. Before we hop in, here's a quick bit of background for you...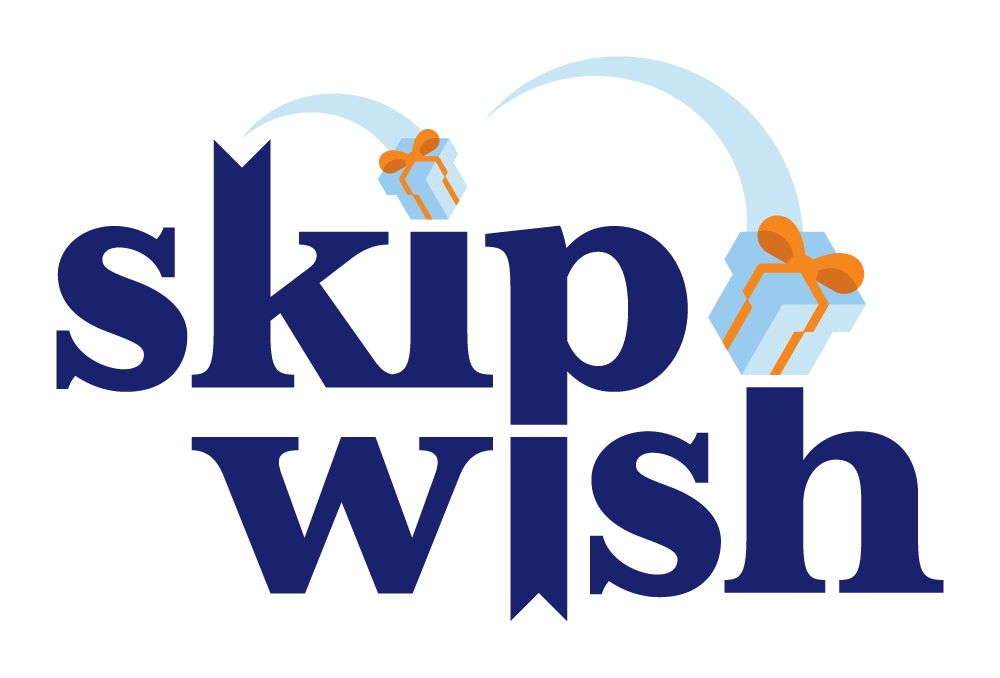 A Quick History of Father's Day - Speed Round
Father's Day started in the US in the early 1900's and while there are competing histories, the two most commonly cited events occur in 1908 and 1910. In 1908 the holiday initiated with the honoring of 362 men who died in a Monongah West Virginia coal mining explosion in 1907. Two years later, Sonora Smart Dodd was credited with founding Father's Day in a YMCA on the opposite side of the country in Spokane, Washtington. Mother's day, on the other hand, has a more roundly accepted foundation and likely legitimizes West Virginia's claim. While the history of Mothering Sunday goes back through centuries of global religious tradition (typically celebrated in October), Anna Jarvis, a Methodist Episcopalian founded Mother's Day in 1907 in Grafton West Virginia, where the International Mother's Day Shrine resides to this day. It later became official US holiday in 1914.
Of course, today, we celebrate Mother's Day and Father's Day with the very same intent, to honor our mothers and fathers throughout the country. Now, without further ado, let's cut to our staff's top gift ideas for Father's Day, so you can honor him with confidence.
Gift Ideas for Father's Day
Fathers Day Tip #1: An Experience (Perhaps a Ball Game?)
What better way to spend Father's Day than with the gift of an experience or time spent together? Give him a restaurant gift card to his favorite place or a concert ticket to that band you both love. If you can take a trip together that's even better. With an experience, you get him a gift and memories that last. Of course, what could be more fatherly than a game of catch or perhaps catching a professional game. If budget is a concern, most baseball stadiums offer discount bleacher seats on low-traffic days. Even Yankee stadium has a $5 night!
Fathers Day Tip #2: A Digital Picture Frame
Speaking of memories, what about a digital picture frame? Pre-load it with images of your family for a really sweet Father's Day gift. Digital picture frames are great because anyone can send their photos to it and then they just show up as a nice surprise for your dad. If your dad is a techy and perhaps a bit sour about how much time you spend with him, a digital picture frame can make for an excellent gift idea for Fathers Day.
Fathers Day Tip #3: A Photo Album
If your dad is more old-school, print out some of your best pictures and put them in a photo album with a special message that he can look at again and again. There is something really special about being able to look through physical photos instead of through a screen. Make sure to include photos of the two of your doing something he particularly enjoys (maybe it's fishing or skiiing). Photo albums can also be great last minute gift ideas for Father's Day that demonstrate extensive effort. Drug and print shops like CVS and Staples will print same-day photos on a variety of materials and you can purchase the frame or album book in the very next aisle!
Fathers Day Tip #4: A Subscription
We love the idea of a gift that keeps on giving and that's where a subscription comes in. There are so many these days, you can tailor it to your dad and his interests. Book clubs, audio book subscriptions, hot sauce of the month, jerky of the month, and even beer of the month clubs are great ways to keep your dad engaged.
Fathers Day Tip #5: A Robe
Does your dad have a spot in the house that's just his? That one chair where he loves to sit so much, there's an imprint? Get him a cozy robe and a pair of slippers to make the experience complete. If you really want to spoil him, add in a foot massager or foot warmer.
Fathers Day Tip #6: A Kitchen Gadget or Tool For The GrillMaster
Maybe your dad is more about the kitchen but doesn't really need another apron that says, "kiss the chef". There are great kitchen gadgets available like a vegetable spiralizer, air fryer, or sous vide. You can always default to the classic barbecue tools if that's your dad's thing. If your dad is intent upon a cookout, as well, suiting him up for the grill always makes a solid gift idea for Fathers Day.
Fathers Day Tip #7: A Treat For The Audiophile
If your dad likes to rok-out but never gets the chance to cut-out-of-work and resopnsibilities, take the music route. If he loves gadgets, consider buying him a great pair of wireless headphones or earbuds. That way he can use them for music or to for that audiobook he's been meaning to listen to. If your dad is more vintage-inclined, vinyl records have made a serious comeback and used records are inexpensive while record players have improved significantly from the 1980's. Help him relive his youth with some classic vinyl.
Fathers Day Tip #8: A Drink…or something to drink out of
If you're struggling to find gift ideas for Fathers Day, don't discount the value of a good cocktail. Pair a great whiskey with a beautiful whiskey glass or a gorgeous pour over kettle for the coffee snob. Buy his old favorite or introduce him to something new. Customizing your dad's gift with an etching or screenprint is a great way to immortalize the old man in the halls of classy drinkwear.
Fathers Day Tip #9: Massage Those Guns With A Deep Tissue Massage
His arms aren't the only thing that need massaging and massage guns can even help sort out his aching back. If your dad's worn out his body over years of hauling boxes, a massage of any kind is a great gift idea for Father's Day. Many men are uncomfortable with spas and masseuses, so an electric massager is probably your best bet. He'll feel great when he uses it (and so will you when you steal it from him).
Fathers Day Tip #10: The Gift of Time
Ah, the classic gift of time. Spending time with your dad is the ultimate gift idea for Father's Day. He really just wants some of your attention in a positive (and ideally adoring) way, after all. Of course, the gift of time can also be wrapped around his wrist. The classic milestone gift of a quality time piece cannot be understated but it CAN be very expensive. Here's a quick guide on the importance of different watch mechanisms.
Father's Day Bonus Gift Ideas:
A Valet Tray
We're not talking about any valet tray, there are gorgeous leather valet trays that don't just look chic but charge his phone and headphones wirelessly. Perfect for an entryway or nightstand, this is a great gift for the dad who loves to keep things organized.
This gift can go one of two routes; sentimental or humor. You can get Dad some hysterical socks like having his worst photo embedded into it. However, you could get sappy and put all of the kids initials and birth dates on it. A lot of wiggle room here to make sure Dad know's you put thought into it.
Buying The Gift
Before you go buying the gift you've picked out, be sure to ask yourself one important question... Are these expensive gift ideas for Fathers Day and if so, is dad paying for it? The last thing you want to do is spend a bunch of your dad's money on something he doesn't want while he's been saving up for something else. Be considerate of his time and finances if you can't pay for it yourself. Even if money is tight, he'd rather you spend very little on something small with your own hard-earned money, anyway. Time together or a DIY gift can make for excellent gift ideas for Father's Day. The best gifts for dad are those that show you care about him. After all, he's been caring for you your whole life.
p.s. If you're still stuck, our blog has many articles on other recommended gifts for dad and you can also check our popular gifts module to see what other gifts dads want on their gift lists across Skipwish.
Happy Father's Day!
---