---
Organized gift exchanges like Secret Santa are one of Christmas' most time-honored social traditions. There are few better way to connect with friends and family during the happiest time of the year than engaging in a light-hearted exchange of gifts. If you have never participated in a secret santa, you are truly missing out! Holiday gift exchanges come in many formats but Secret Santa is uniquely designed as a direct exchange. Popular altermatives like Yankee Swap, Grab Bag, and White Elephant, for example, involve purchasing a gift which can be blindly selected or swapped without the gifter knowing its final destination. In the case of Secret Santa, the gift giver is secretly assigned a giftee to surprise!
Read on to find out more about this tradition, and how you can organize your own secret santa online game this year.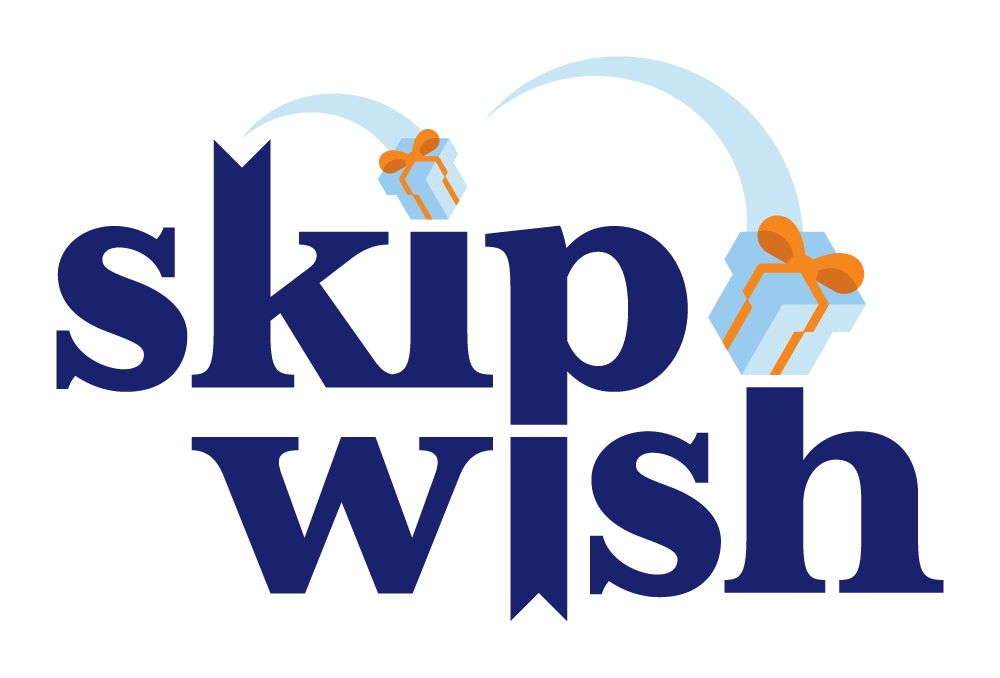 What Is Secret Santa?
The basic idea of the game is that each individual in a group is assinged one other member of the group to buy a gift for so that every person has 1 gift to buy and 1 gift to receive. The selection is made at random and anonymously. The catch is, you don't know who is giving to you until you receive it. This adds a fun extra element of surprise to the already exciting prospect of receiving a gift!
Most commonly this game is played by drawing names out of a hat and there can be some drawbacks to this process. Nowadays, a secret santa generator, like Skipwish, offers a solution to these woes.
To learn how to set up your game, read our secret santa instructions on our blog, visit our grab bag tool on your account page, or scroll to the "how to play secret santa" section of the article, below.
Who Created Secret Santa?
Secret Santa is a Western Christmas tradition that likely is too old to be traced back to a single founder. Some reports credit millionaire philanthropist, Larry Dean Stewart, with its creation. Stewart is rumored to have roamed the streets every December, anonymously handing out money to people. It's estimated that over 26 years, he gave away $1.3 million to people in need and kept his identity a secret until 2006, earning himself the nickname "Secret Santa". The timing for this, however, is fairly suspect as anonymous gifting is been around for centuries.
Nearly 300 years ago, the first recorded iteration of this sort of exchange occurred in Scandinavia, known as a Julklapp. A version of this tradition can also be found in German folklore. Even Hannukah has replicated the tradition through Mystery Maccabee. Variations such as Yankee Swaps and White Elephant have spun off of Secret Santa, adding a bit of fun and challenge to the exchange event. These games encourage a wide variety of gifts from the expensive to the absurd in an effort to drum up competition and tons of laughs.
It isn't a particularly hard game to master. If you have never played before, just follow these steps, and you'll be able to engage in the fun next time around. If you find that you want to know how to play secret santa online, we'll also give you some links along the way:
Gather a group of friends or family who are willing to participate. You should have at least four people, but the more better. The total count does not need to be even, either but their presence is importnat, so make sure it's a group that's regularly gathered together. If you do not plan to use an online secret santa tool, you will not be able to easily include absent players nor revise the players later on.
Establish a gift amount cap for everyone to follow. For example, if you're playing with friends who don't want to spend much money, you could set a $10 or $20 limit. It really doesn't matter what the cap is as long as everyone agrees to it.
At this point, if you want to make your setup a tad easier, use our secret santa generator by clicking here. If you are intent upon running the game in person (that's always fun), go to the next step.
Write down the name of each participant on separate slips of paper. Fold them up and put them in a bowl.
Next, go around and have each player pick a name out of the bowl. The name that you pick is the person whose gift you will be responsible for purchasing. Of course, if you pick yourself or someone you should not buy a gift for (perhaps it's your child or your spouse whom you'll buy for anyway), you'll have to return the name and re-draw. These exclusions can often create problems with smaller groups and in some cases the game will need to be re-drawn altogether, which is why an online generator is best (it will resolve those conflicts).
Once you've been assigned someone to gift for, keep it a secret! It is time to shop. Be sure to keep in mind the price cap. The more creative you are, the more fun it will be at the exchange. So, even though everyone likes gift cards, you should probably try a little harder than that. You can choose to write "secret santa" on your gift, if you'd like to be a bit cheeky, otherwise it's fine to put your name on the gift to let them know who their santa was.
On the day of your final holiday get together, it's time to exchange gifts! When everyone arrives, have them put presents in a specified location (under the tree, perhaps) and whenever gifting is planned to take place, everyone should receive their gifts at the same time.
If your gift givers haven't revealed themselves, try to guess who bought your gift once you open it. It's totally cool to let your giftee know who their secret santa is upon receiving their gift, otherwise.
Now that you've got the basic idea, you can use Skipwish to step up your game. By using our secret santa generator instead of slips of paper, you can prevent givers from being assigned to certain players (a husband and wife couple, for example), giving you more power over your game. Since each player will be emailed the name of their giftee, this also means you don't have to have everyone in the same room for a drawing prior to your planned gathering.
Additionally, the game administrator can request each player make a Skipwish gift list with ideas to help out their gift giver. Most users will create public lists, so you'll be able to find them using our "search anything" featre on your account left sidebar and our homepage. If you still get stuck on what to buy, use Skipwish to find Christmas gift ideas for every type of person and take a look at what other members of our community list on their christmas lists by visiting our "popular gift ideas" module and selecting "Christmas". You can even filter by age range, gender, and location to drill down the results even more. These tools are here to help organize your Secret Santa exchange so you can worry about what really matters: having fun with your friends and family.
Need alternative exchange ideas? Check out our white elephant and christmas gift exchange ideas article complete with embedded lists!
Happy Holidays!
---