---
The holiday season is a time of giving, and finding the perfect Christmas gift for everyone on your list can be challenging, especially if you're on a budget. However, there are plenty of affordable Christmas gift ideas that are thoughtful and will bring a smile to your loved ones' faces. For example, you can make a homemade gift such as a batch of cookies or create a photo album with memories that you share with the person.
Here are some creative, thoughtful, and convenient tips for the best and stress-free giving for the Christmas season. Of course, if you've got a Christmas wish list of your own, invite your friends and family to Skipwish so you can all share gift ideas with each other!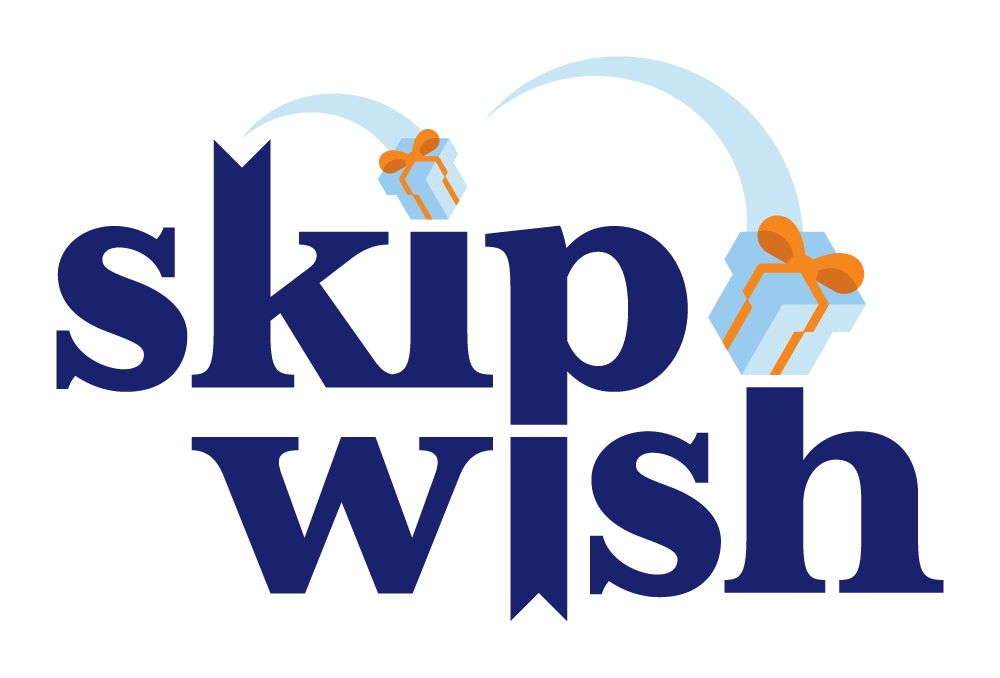 Gift Basket Ideas for Christmas
Small gifts like chocolates and coffee mugs may not stand on their own as thoughtful gift, especially if you've just picked them up at the drug store but with the right combination and presentation, it makes quite the impression. Buying products with holiday or green and red labels will fit the occasion and wrapping it up in ribbon shows you've put in the effort. Consider putting together items which tell a story. A box of snow caps, a blanket, and a movie subscription says "movie night in the comfort of home", for example.
If you want to give a gift that keeps on giving, consider putting together a basket of long-lasting or high-quantity items. You can fill it with their favorite treats, skincare products, books, or anything that suits their personality.
Giving the Gift of Yourself: DIY Gift Ideas for Christmas
There is nothing more special than when you present a gift you've crafted on your own. Yes, gift baskets fall into that category but there are other ways you can be creative, too and the effort you've put into creating something tailor-made will go a long way. Check online, in big box stores, or your local arts and crafts shops for paint and personalization kits. If shipping time is in your favor, Canvas-on-demand is an excellent solution and there are many businesses that will screenprint or engrave photos or words onto everyday products like custom socks, frames, and mugs. If time is NOT in your favor, drug stores like CVS have same-day print solutions which make perfect christmas gift ideas for parents.
Holidays are supposed to be enjoyable, don't let the gifting process stress you out. With many businesses offering 2-day shipping these days, it's not too late to order online (unless it's already the 23rd). If same-day-delivery or same-day-pickup isn't a route you can go down on short notice, household items can easily be converted into crafty last-minute gifts. Gifting a meaningful personal item or heirloom is also a great way to show how much you care.
Specialty Store Gift Cards for Easy and Convenient Giving
Let's face it, you came here because you didn't want to take this route. You wanted some solid christmas gift ideas but if push comes to shove, a gift card can be a great option. The casual gifter might choose a gift card to a favorite store or restaurant, or opt for a more versatile gift card, like a Visa gift card. For the more thoughtful and personal though, find something local like a gift card for a shop you know they're interested in or an experience, like a cooking class or a wine tasting.
For The Traditional Gift Giver
If you don't want to take the creative route, we get it. Some folks like the good-old-fashioned gifting process and would like a bit more personality to it. Perhaps you're looking for group gifts or family gift ideas for christmas. Here are some handy tips on gifts for the men and women in your life.
Christmas Gifts for Him
For the men in your life, Christmas gifts can be just as thoughtful as practical. Consider getting him a new watch, a stylish leather wallet, or a high-tech gadget. If he's into fitness, you can get him some new workout gear or a gift card to his favorite gym. You can also make a personalized gift such as a photo collage or a custom engraved mug.
If you're totally fresh out of ideas, check out other Skipwish article ideas for gifts for him or cruise our user submitted christmas gift ideas for men.
Christmas Gifts for Her
Are you struggling to find the perfect Christmas gift for her? It can be challenging to find a gift that is thoughtful and unique but we've got you covered. Consider personalized jewelry, a cozy blanket, a set of luxurious skincare products, or a trendy fashion accessory. You can also consider a thoughtful book, a subscription box, or a thoughtful DIY gift.
During the holiday season, you can't go wrong with a cozy sweater, scented candle, or skincare products. If she enjoys reading, consider getting her a new book from her favorite author or a subscription to a book club.
If you're totally fresh out of ideas, check out other Skipwish article ideas for gifts for her or cruise our user submitted christmas gift ideas for women.
Christmas Gifts for Mom and Dad
Never underestimate the power of framed family photos! Print shops and dug stores like Walgreens, Staples, and CVS offer same-day printing on high-quality materials that can make for an excellent last-minute gift (or add-on).
When it comes to Christmas gift ideas for mom and dad, think about their hobbies and interests. For mom, you can consider a sentimental gift, like a piece of jewelry with the birthstones of her children or a framed family portrait. You could also get her a cooking gadget or a book from her favorite author. For the mom who loves to relax, consider a spa gift set or a scented candle. Check the Skipwish user recommendations for what moms are asking for christmas this year.
If your dad is a grill master, consider a new set of grilling tools or a cookbook. If he's into sports, get him tickets to a game or a personalized sports jersey. For the handy and hardworking dad, opt for a set of tools or a gift card to his favorite hardware store or restaurant. Check the Skipwish user recommendations for what dads are asking for christmas this year.
Fun Christmas Gift Ideas
Christmas gifts aren't always for significant others and parents. Gifts for siblings, friends, children, extended family, or corporate gift ideas don't have to be overly thoughtful. This is where you should be able to have some fun!
Every adult loves a great gag gift for christmas. Novelty stores (Spencers gifts) and ecommerce marketplaces (Amazon) are great places to find gag gifts for all ages. Of course you have your typical adult gags which go over well with young adults and seniors in your family but we find that inside jokes and dad jokes make the best impact across age groups. Kids gag gifts can go both ways as well like this funny "My First Fire" pack or the classic whoopee cushion.
When it comes to buying gifts for coworkers, a tasteful joke gift can go well with a white elephant gift exchange or other christmas gift exchanges but it's always a good idea to keep things neutral when dealing with working relationships.
For childrens' toys, keep it small and simple. Large or noisy gifts will drive the parents up the wall and childrens' attentions spans are going to be short whatever route you take. Non-electronic toys are also fairly inexpensive, so there's no reason to break the bank over something they'll lose interest in, no matter how cool YOU think it is (wink).
Check out our popular gift ideas app for user submitted data. Select the filters best representing the people you're buying for, to see what others have added to their lists as well.
Wrap it up!
Pun intended... Here's a list of some of our recommended christmas gift ideas from this article. We also suggest you review our christmas list ideas articles and popular gift ideas application for other tips and links on the best items for this year's holiday.


---