---
When did making a Christmas Wish List stop being fun? There was a time in the distant past when you couldn't wait to build your Christmas wish list. Granted, it may have coincided with you still believing in Santa Claus but adults should get to enjoy building their Christmas lists also! In other articles we've tried to provide you with guidance on christmas list ideas that are appropriate for budget-friendly consideration. We also dove into family gift ideas for christmas and creative chrismas gift ideas for the difficult shopping experience but what about those pie-in-the-sky options? Back when creating wishlists was a fun activity, you probably had no problem dreaming big. After years of being financially conscious, though, you're probably out of practice.
A Christmas wish list should have all of your unreasonable and unrealistic wishes and maybe even some attainable luxuries that somehow got lost over the years. Your wish list doesn't even need to be specific to Christmas, I like to keep a running list of random items I come across window shopping, over the years. Maybe this is your opportunity to regain a bit of passion while you're at it!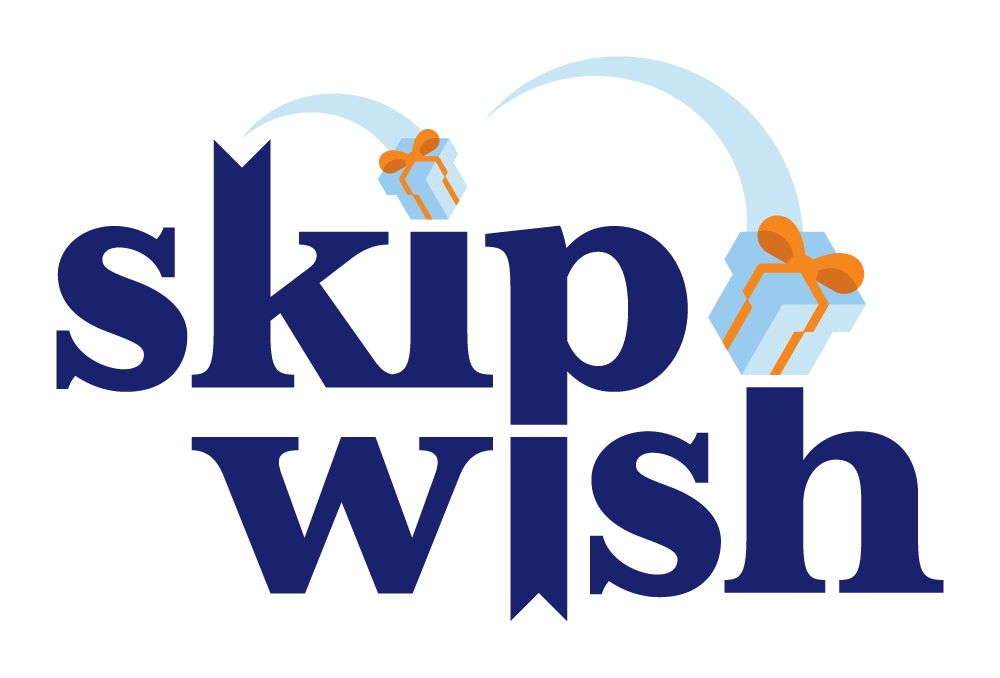 What's The Best Christmas Wish List Method?
We would suggest starting by creating a gift list on Skipwish. Skipwish provides split rebate benefits that make the price points a tad more acceptable. We also offer you ways to import gifts from everywhere on the internet in addition to brick-and-mortar stores. You can add gifts from your phone, tablet, or computer with our web app, mobile app, and browser extension tools. The other advantage to Skipwish is that it's a universal holiday registry, so you can roll your leftover gifts into other lists for other occasions in your life all in a single account.
Our favorite way to use the Skipwish gift list is with the EZ Gift Add App and our Mobile App. With these tools you could be shopping on a different website or app and immediately import gifts either directly on that same page (EZ Gift App) or via URL (mobile app and web app).
Start out by actually creating the list itself (so you can add to it):
Register on skipwish.com and on the left hand side click "get started".
For your name use both of your full names so that your guests can easily find it.
If you have your guest list you can import it on the "My People" tab as you move to the next step, otherwise you can mark the registry as publicly visible by selecting "Everyone". You can always revise this in the future.
On the next step, set your wedding date. We'll use this to send people reminders before the event. If you haven't set a date yet, you can always revise this in the future.
On the final step, you can decide if you want the surprise spoiled! For a wedding registry we recommend that you mark "No" to "Show if purchased" and "Yes" to viewing who purchased. This will make the thank you card process much faster.
Afterwards you'll see that we've provided you with some quick tools to add gifts to your list. You can use our existing wedding registry recommendations or add gifts from search.
Now that you have your registry, it's time to add to it!
What Should I Add To My Christmas Wish List?
If you're looking to create a christmas gift list to share with family and friends, we'd suggest following our Christmas list ideas guide, instead. In this article we'll be covering big ticket and more unusual things that might be best suited for sharing between you and your partner. On this list we're focusing on items you would like to be able to buy yourself but haven't gotten around to. There are several reasons why this might be the case and these are the categories of items you'll want to focus on. We'll cover everything from price to practicality:
Wish List Category #1: Sticker Shock
The most popular dream item is something you can't afford it! That dream home or fancy car you've had your eye on is a totally appropriate thing to put on your Christmas wish list (assuming this is a list for your eyes only). Sticker shock doesn't have to be 6 or 7 figures, though. Some sticker shock items are just highest end items that are hard to justify. For example, why buy a $5,000 hand bag if your $50 hand bag is perfectly suitable and reasonably attractive. If you've been eyeing a significant lifestyle upgrade, this is the place to list it. Go ahead and click on that Tesla, Prada hand bag, or Rolex watch. Maybe you've got that S-Works bicycle, custom suit, or perhaps a risky investment you've been kicking yourself for passing up. If you dig deep into your past, that pony you wanted might even be worth a quick stash. Add them all!
Wish List Category #2: Milestone Purchases
Milestone purchases like a high-end watch, high-end car, or even that house you've been dreaming of, are all high-ticket items. It's fair to say that these fall under the "sticker shock" category but not all milestone purchases are expensive. Some of them are simply items that should be gifted to you instead of you purchasing them yourself. This could be a favorite artist's painting, diamond, high-end watch, family crest, or even a family heirloom. It could also be something as simple as monogrammed cufflinks, golf bag, beach bag, or jewelry. If you've been waiting for that custom flask or stein to be gifted to you, put it out there in the world!
Wish List Category #3: Outlandish Desires
We've all had those moments in life where we've seen a contraption that we "just want" for no particular reason. I've always wanted Kurt Russel's rotating shoe closet from Overboard. Maybe you always wanted an exotic fish, a medieval sword, or golf cart for no apparent reason (other than that they're fun). Whenever you cross these items in your life, add them to your Christmas wish list. Who knows, maybe someone's got the hook up!
Wish List Category #4: Wacky Obsessions
Maybe you have a unique hobby that perhaps begs for unusual gear. In 2009 an obsessed fly-fishing artist robbed Britain's Tring Museum to feed his need for unique feathers. Of course we're not suggesting you do something so ridiculous but let's be honest... There's some unique hobby or secret obsession you have that perhaps isn't something you'd imagine asking someone to gift you. Can you imagine putting "exotic bird feathers" on your christmas wish list (LOL)? Maybe you're into roller derby and you need new pads or maybe you're a DIY addict and you've been eyeing a tool that could make your tasks a bit easier. That reminds me that I need to add that electric pneumatic nailer (compressors are a pain in the butt). Perhaps you and your cohort are destined for a clash in middle earth and that D&D figurine is haunting your dreams... Fill your obsession!
Wish List Category #5: Improve Your Life
Adding things that aren't material purchases is perfectly reasonable for your christmas wish list. People already make new years' resolutions to lose weight, for example, there's no reason you can't wish for a healthier you! Sometimes there are items you can add which help move things along, though. If you've been considering a Peloton bike but can't justify the price, consider evaluating the cost of the item against the value in your life. Would $2500 be worth feeling healthier, happier, maybe even keeping you away from the doctor for some time? Lifestyle improvements can be wished for but wishing for attainable solutions that can help you reach your goals is a great place to start.
Make a Wish!
Hopefully by now you've come up with some epic wish list adds. Of course if you want to just tool around (or just get carried away), you can always check our popular gift ideas application for the most popularly added christmas gifts over the last year. Now that you've put together a totally outrageous christmas wish list (or just lifetime wish list, I suppose), let the world's energies bring them to you! Happy gifting and Merry Christmas!
---