---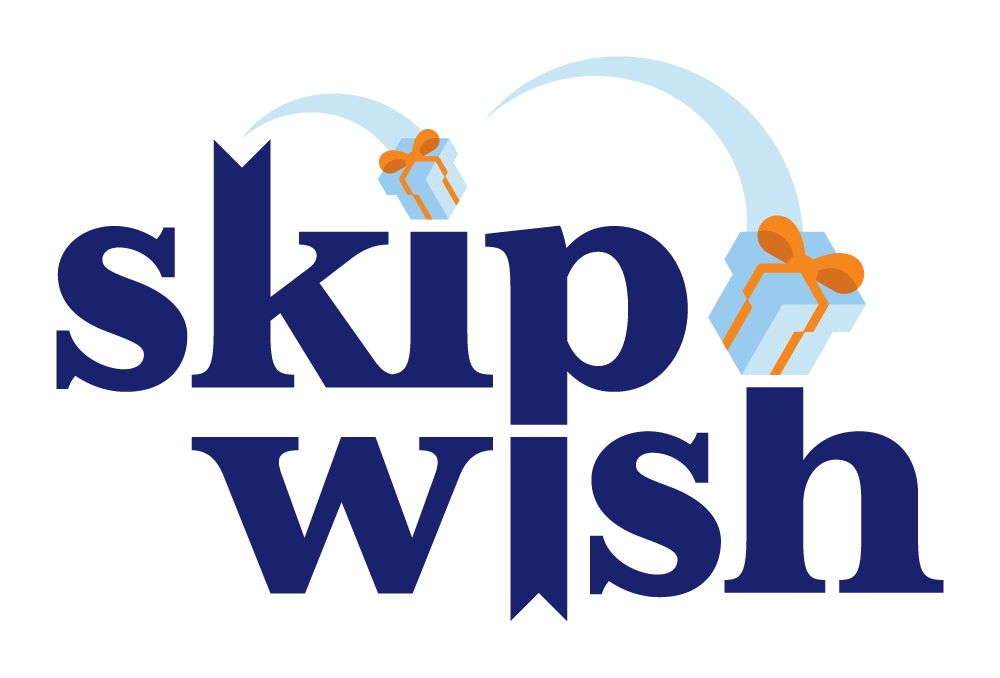 Family gift ideas for Christmas can be a challenge. You want to be thoughtful. You want to be generous. But with all the commitments of the season, you may also be short on time and patience. A little deep breathing and some planning can ease that stress and lighten the load. There are ways to make gifting easier and more fun. A family gift registry is probably the cleanest way to handle it but building and sharing lists of your own is a heck of a lot simpler.
If your family celebrates together, whether in a big way or small, you may want to bring or send something special as a holiday gift. Always offer a gift from your heart, and then lean in to the needs and wants of your recipient.
When considering gifts to wrap, ponder what you know about the interests, hobbies, or style of your giftee. Maybe your family or friends participate in a grab bag or "Secret Santa". That's when a gift list comes in handy. Skipwish can help with creating grab bag lists and posting wish lists for the group. This will make your holiday shopping a snap! Build a list, share and Voila!
You have instant access to the wants and needs of your family and friends. You can click through for ideas, or click through to purchase. Done and done!
Still thinking you want to be creative on your own? Then let's explore ways to think about family gift ideas for Christmas. Think about gifts in categories: food and wine, clothing and accessories, learning and experiencing, legacy and love.
Food and Wine
Lots of companies offer delivered and beautifully boxed fruits, towers of treats and gourmet delicacies, or baskets of wines that can be shipped directly to your recipient. These are especially good presents for the foodies in your life, the adults who travel a lot or live with in small spaces.
Clothing and Accessories
Consider cashmere or leather as gifts that stand out. A beautiful scarf and supple gloves will be a luxurious delight! You may find a Disney character or sports team are the best picks for a memorable t-shirt or hoodie. Simple cozy socks and soft pj's are perfect for those slow start days and snowy weekends.
Learning and Experiences
There will be family members on your list who 'have everything', or 'don't want anything'. Courses in languages or hobbies can open up ideas and offer new paths to those who think they've tried it all! Consider a membership to an assortment of courses, or a subscription for language learning.
Legacy and Love
Is this the holiday to hand over your grandmother's stick pin? It could be the gift that you put into the hands of your granddaughter, when you can share the story with her and watch her smile. It's the legacy of that pin, the stories behind it that will live on. Box it up with a Christmas ornament or new hair accessories. Consider gifting an heirloom as a holiday gift- dad's cigar box, the vintage baseball, or that silver pitcher. Pair the old with a token of something new. Maybe you want to show your love by babysitting, or cooking a meal for your grown kids. Could you wrap up a dish towel or platter with a hand written note saying, "Date Night is on me!"? Or for the love of your life, jewelry always rocks her world!
Some things to consider in addition to the interests of the people on your gift list, are the rules the families carry for their households. They may want limited tangible items, or prefer trying new things.
Some families follow the rule of four-this means that the children receive only four items as holiday gifts. These things include ONE thing a child wants, ONE thing that child needs, ONE thing to read, and ONE thing to wear. Pick a category and enjoy the shopping! This is a wonderful way to go about gift giving if you're stuck on family gift ideas for Christmas.
Often, families appreciate opportunities to spend time together. Think about giving subscriptions to local museums, aquariums, or sporting events, or tickets to an event near home.
If you really want to deliver a 'present', you can pair a small treasure that is connected to the event, wrapped thoughtfully with the tickets. That way you will can hand a tangible gift with a surprise inside. You will exchange a sweet package and a future memory! If you are gifting tickets to the King Tut experience, for example, consider boxing up a pyramid meditation stone with the tickets.
Whatever your style of gifting, you can enjoy time with loved ones by planning ahead and using the tools that simplify your shopping. That way the gift of yourself will always be first!
Skipwish has other great Christmas Gift Ideas to check out.
---