---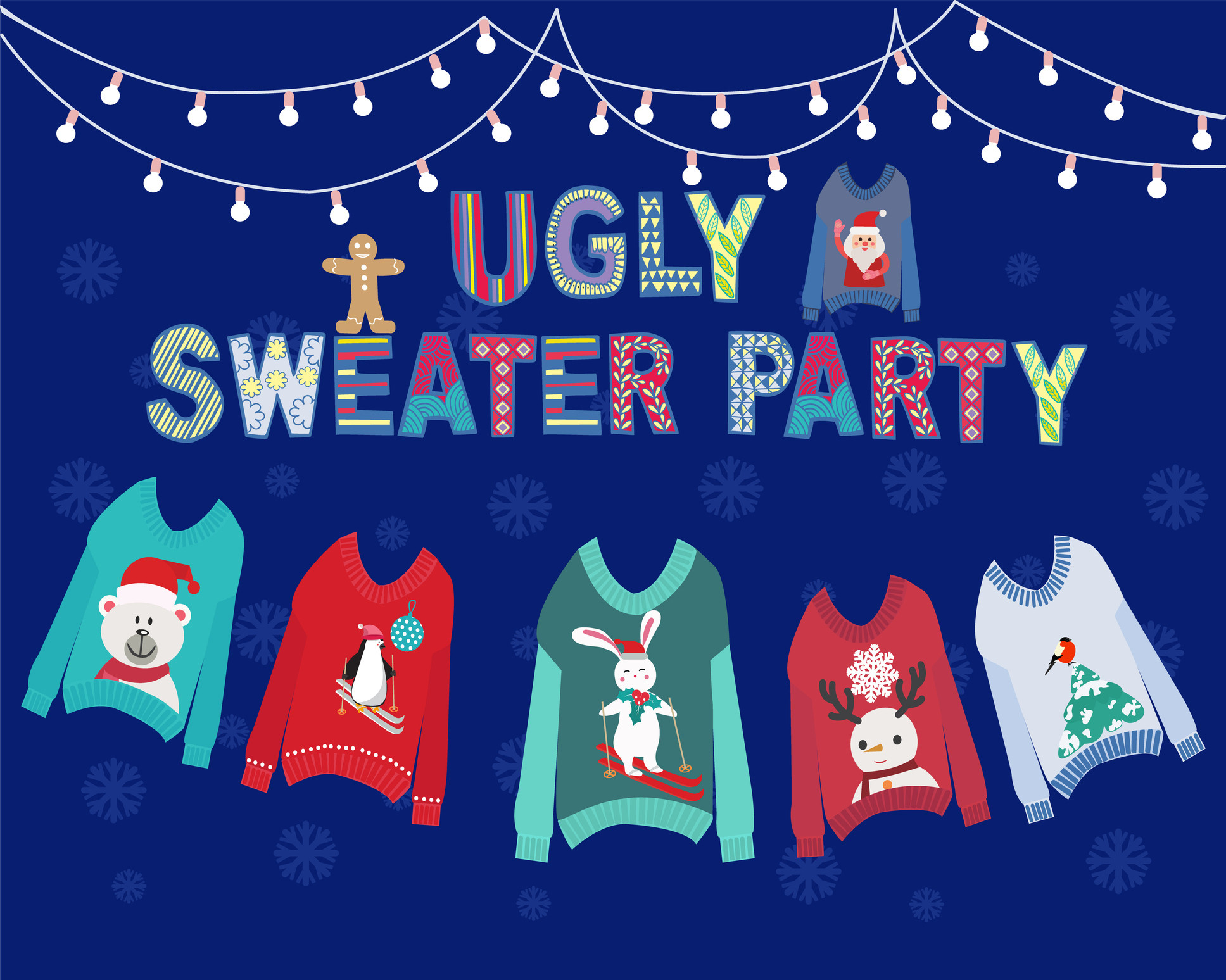 The holiday season can be chaotic. Traveling, crowded stores, and bad weather can cause us to lose sight of the reasons for the season.
So, there is a balancing act. It is also filled with reminders to relax, have fun, and lots of laughs.
Many of our favorite Holiday movies are set to make us laugh; Home Alone, Elf, Christmas Vacation, to name a few. We all have our favorite holiday cocktails to relax; Eggnog, Holiday Punches, Christmas Margaritas. Lastly, we can't forget the best Holiday theme party to help enjoy the season, the ugly sweater party.
Apparently, the ugly sweater party phenomenon was started in 2002 in British Columbia. I can't confirm the historical accuracy, but it has become synonymous with Christmas parties for the past few decades.
Let's run down the most important things to know before the Holiday season parties start.
Types of Ugly Sweater Parties, Musts for Ugly Sweater Parties, and Where to Buy Ugly Sweaters including ugly Christmas sweaters!
Types of Ugly Sweater Parties
Any Ugly Sweater - Here we have no rules or themes. Wear the oldest, oddest, most fitting ugly sweater for your personality. Good Will is great for finding these.

Christmas Ugly Sweater - This is a holiday themed sweater party where the guests are expected to wear ugly Christmas sweaters but have no real boundaries. Reindeer, Jesus, Snowman, Elves, or Santa Clause, in some unique distorted imagery will be expected.

Specific Theme - A specific color, holiday character (Santa only) or even an animal (Yes, Cat sweaters only is a thing), could be the theme. This makes it a bit harder to find in your closet or local thrift shop and pretty much ensures you're ordering it online.
Ugly Sweater Party Musts
Prizes - There has to be a winner! People spent time, energy, and money so crowning the Ugly Sweater Champion is expected. You can also make categories and have multiple prizes & winners.

Group Photos - How many times have you left a party or event thinking, "UGH, we forgot to get pictures". This whole party should be centered around great photo shoots. Find the best friends or the best sweaters and snap away. Did it even happen if it doesn't make the gram?

Invitations - Imagine showing up to the party without the appropriate attire? Well, word of mouth is a great way to ensure that does happen. Sending out invites that specifically lay out the ugly sweater party expectation is the right thing to do.
Where to Purchase Ugly Sweaters
Skipwish has created an Ugly Sweater Party list with those above and more options. Click on any below to view and purchase. Think about sharing the list with a friend who may be looking as well. Skipwish has great Christmas Gift Ideas for those looking to bring something unique to the ugly sweater party!
Send in your Ugly Sweater Party Photos to social@skipwish.com and we will post them on our Instagram and tag you!
---