---
Another year is in the books and you're due for celebration but you're stuck on trying to find anniversary gifts that show you care (we get that). Buying an anniversary gift is a beautiful way to celebrate your love and journey together year after year but as time passes it becomes increasingly difficult to be unique. You could take the traditional route with jewelry, flowers, and a night out but you're looking for something uniquely different. One thing worth considering is taking the milestone route. Across the world, there are types of gifts traditionally associated with each anniversary year which vary by region. These gifts are typically designated by material (paper, cotton, gold, silver, etc). That can give you a good baseline to start with. Check out our master list of anniversary gifts by year on our blog (or by clicking that link). Of course, if tradition is not your cup of tea, we've prepared some other heartfelt ways to show how much you care.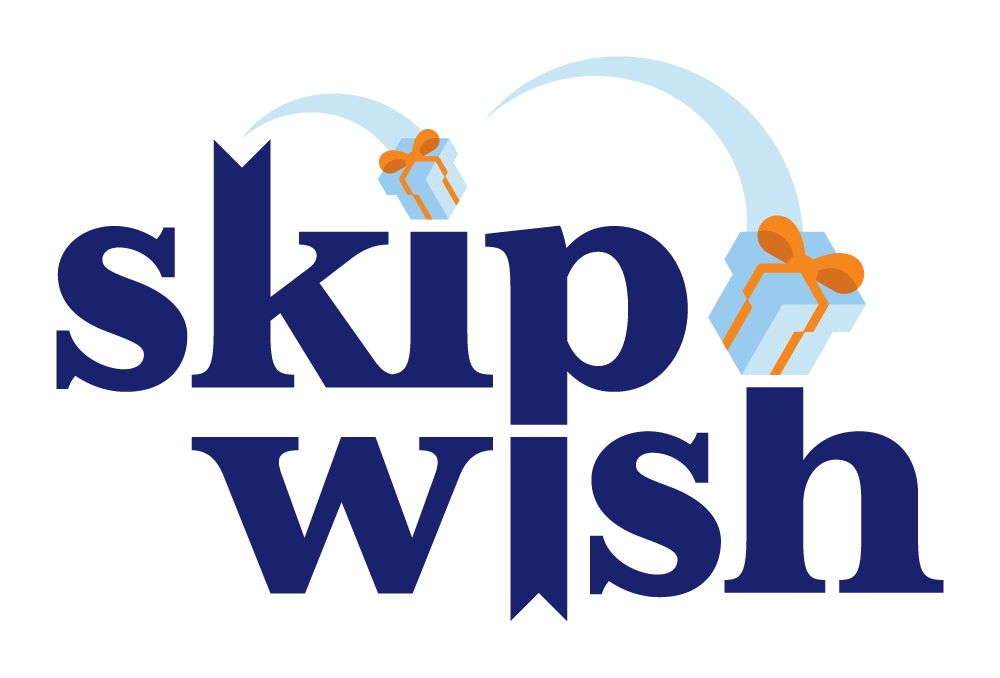 Why Do We Give Anniversary Gifts Anyway?
Understanding the purpose of this gift is a pretty important place to start. Naturally, it's safe to assume the gift is meant to commemorate your relationship, your time together, and your appreciation for your partner. There's more to it than that, though. Going back to the 1800's, milestone gifts (see our anniversary milestone gifts article) were meant to symbolize a stage in the relationship. For example, the 1st year's paper gift symbolizes fragility and a fresh start whereas the 11tth year's steel gift is quite the opposite. Of course, you're not bound by cultural traditions but knowing that there's symbolism behind what you gift is a valuable start in your gifting process.
Now that you've got a better understanding of the "why", let's move on to the "what" and "how".
Our Top 5 Anniversary Gift Tips
When it comes to gifts, many men would rather be thrifty but are concerned they might not gift as well as their wives. On the other hand, many women would rather celebrate with a personal connection, time spent together doing something meaningful, special, or maybe jsut a quiet night out. Fortunately those things definitely can go hand-in-hand! If this is your first anniversary, whether married or dating, we've also prepared some ideas for both men and women on our blog. You can find our recommendations for one year anniversary gifts by clicking this link or visiting our blog search. Here are our top 5 tips for ways to make this anniversary a special one.
Anniversary Gift Idea Tip #1: Love Letter
The first anniversary is dedicated to a paper gift and there is no better way to follow that trend and show them you love them than writing a letter that is heart-felt and engaging. You can make it simple or long, but the idea stays the same. This is a time honored gift and it's a nice way to re-live the youth and excitement of your first anniversary time and time again. Maybe you're not the mushy type, perhaps your wife or husband isn't the intimate type or maybe you're just a horrid writer haha. Fear not, we've also planned out some of the most romantic gifts for him (or her), courtesy of our married staff's heartfelt insights.
Anniversary Gift Idea Tip #2: A Night On The Town (Or A Weekend Out Of Town)
It's you're anniversary, even if you're not a restaurant connoisseur, you absolutely must get out of the house. If you're celebrating on a weekday, going out for dinner (and/or drinks) is always a solid choice. Make sure you've picked a place that's not too noisy, where you can engage in meaningful conversation. Pick a restaurant that is significant to your relationship; perhaps it's a place where you first met, had a great and memorable date, or just has a special place in your hearts. If there's a specific table you sat at or maybe a private room that's typically booked, make sure you reserve it well in advance. If you've been fortunate enough to land on a weekend, take a trip that you've been meaning to take. A long awaited trip is undoubtedly a win for the two of you and will give you plenty of time to connect with each other and expand your relationship within the world around you. Your opportunities to explore when there are toddlers running around the house will be severely limited, so take the opportunity while you still can!
Anniversary Gift Idea Tip #3: Go Traditional Or Personalize Something Practical (Cards, Flowers, Jewelry, etc)
Traditional anniversary gifts should not be a crutch to lean on. Buying a card and flowers isn't a requirement but it's a great place to start when paired with any of these other 4 ideas. Having two sets of gifts (time and material) is always a safe play. If you plan on having this stand alone, you'll really need to up your game by adding something of great value.
One of the more time honored traditions is jewelry (a watch, bracelet, or necklace) and if you're a fan of ink, a tattoo is about as large of a commitment one can make to commemorating your relationship. If money is tight, there are many creative ways to craft a promise or perhaps build a gift of your own. DIY gifts are an exceedingly budget-friendly way to show how much you appreciate your partner. Personalized anniversary gifts can make any anniversary extra special. Instead of just buying a generic gift, you can add a personal touch by adding your spouse's name or a special message to the gift. If you're a handy person and you an craft something to improve your partner's life, that's an excellent way to make a statement. Making a jewelry box/stand or a vanity for those who like to accessorize, or perhaps a dedicated art or gardening space for the artist or greenthumb in the family are both strong ways to show how well you know them.
Anniversary Gift Idea Tip #4: The Milestone Route
Historically, each year of your relationship can be tied to a specific material as a symbol of its growth like paper and cotton in years 1 and 2 or tin and steel in years 10 and 11. Modern adaptations of this tradition have bent the rules a bit (clocks instead of paper) and if you're not the most traditional gifter, that's a path worth considering. You can check out our master list of anniversary gifts by year on our blog (or by clicking that link).
In the 21st century, with many folks dating for many years prior to marriage, these traditional gifts might not be an appropriate symbol. After all, if you've been together for 9 years and married for 1, the symbolism behind a paper gift may not apply. Fortunately, if youre the milestone gifter, there are plenty of other traditional gifts you can choose. For a woman you can consider framed family photos or perhaps jewelry with her birthstone. A common gift is a birthstone ring for each of her children. In a man's life, a high end watch, cufflinks, belt buckles, golf markers, and cigar accessories are all gifts offered during rights of passage in his life. You can find more information on these gifts in our "one year anniversary" article.
Anniversary Gift Idea Tip #5: The Hooch!
One time-honored anniversary gift tradition is popping a bottle of champagne or a special bottle of wine you've been saving for a special occasion. Of course, once you've opened it, you'll need to replace it! The only research you have to do is to get a sense of what your spouse would like. While you want to get them something that they would like, you should also consider getting something new and maybe out of their comfort zone. Get them a bottle that they normally wouldn't want to buy themselves and maybe you will introduce them to a newfound love. It doesn't have to be wine, even a bottle of tequila, whiskey, vodka, and any other spirit that you and your partner love is a great way to demonstrate your love. Don't be afraid to ask the folks at your local liquor store, many of them are quite knowledgeable on the topic and places like Total Wines will undoubtedly have an on-site expert who can help you find a solid choice at an affordable rate. Think outside of the box and push the limits for what your spouse knows they already love!
Tying It Off
Hopefully by now you've figured out how to approach this year's anniversary. You can't go wrong with a small material item when paired with time spent together and a gesture of your appreciation. Of course, if you or your partner are the picky type, it doesn't hurt to create a Skipwish gift list for the occasion. These lists are often intimate, so be sure to mark the list as private by selecting the "My People" or "Certain People" option then selecting "Significant Other" so that you and your partner are the only ones seeing the list. You can also find recommendations by viewing what Skipwish users have on their anniversary lists by viewing our popular gifts module and filtering for anniversary gifts for men and anniversary gifts for women.
---