---
Is your one-year anniversary coming up? If you're married and looking for the right first year anniversary gift, this is the year for paper gifts. Don't believe us? Take a look at our master list of anniversary gifts by year for a direct guide. For those who've hit the 1 year dating milestone, you may be wondering what's appropriate, though. Fear not, we'll guide you through the process whether dating and married.
TLDR? Here's a direct link to our recommended gifts for men and recommended gifts for women and we've also embedded a list of recommendations from this article at the bottom of the page.
A one year dating anniversary can be a real grey area in the gifting world. Buying something too grand might be a bit too forward but going in too simple could be poorly received. Even though the one year anniversary is the paper anniversary, buying a traditional wedding anniversary gift as a dating gift might send the wrong message. Just for safe measure we'll break down our favorite paper gifts for our recently betrothed readers. We'll also try to provide some guidance to our male readers.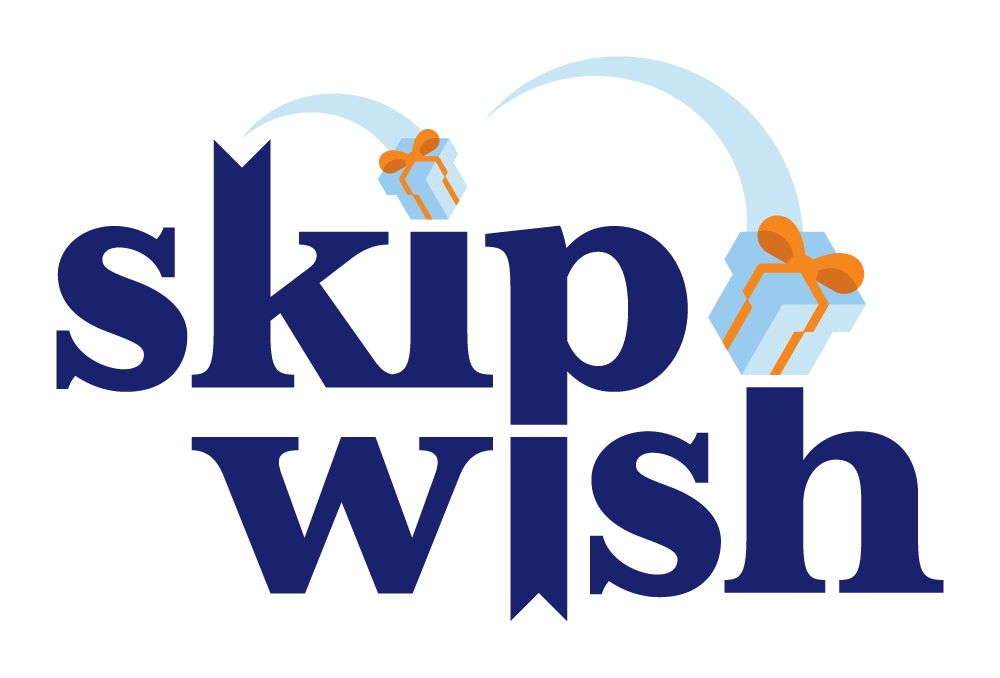 One Year Anniversary Gifts for Him
It's early enough in your relationship to keep gifts light-hearted. Not everything has to be super meaningful and it's likely your man is either sweating it out trying to not be upstaged or is perhaps too naive to get it right, so for the sake of your relationship it's not a bad idea to keep this gift simple.
If you're looking for inspiration, Pinterest is a great resource for finding unique and personalized one year anniversary gifts for him. From DIY projects to customized items, there are endless ideas to choose from. Whether he's a sports fan, a foodie, or a tech lover, you're sure to find something that he'll love on Pinterest. Plus, you can save your favorite ideas to your own board for easy reference. If you're looking for creative anniversary gift ideas for him, consider something that speaks to his unique personality and interests. For example, if he loves music, consider a custom-made guitar or a subscription to a vinyl record club.
This is also a great opportunity to upgrade things in his life that perhaps he's too frugal to do himself. Traditionally there are a few manly gifts that every man hopes to receive some day in his lifetime and if it's personalized, it's even better.
Here's our top 5 list of one year dating anniversary gifts for him.
Time To Upgrade The Wallet: Hint Hint!
Every man needs a high-quality wallet in his life and chances are he hasn't upgrade his in a while. There's also no better way to suggest it's time for him to start spending more on your relationship LOL.
These days, the technology for wallets has grown tremendously. Brands like Ridge, Bellroy, and many others have taken wallets to the next level. High tech wallets aren't necessary, though. What's important is that the profile is thin (to help avoid back issues), the slots are durable, and the quality is high. Go with leather and avoid velcro unless it fits his needs. If your man is an outdoorsman, go with something that's waterproof and durable.
Elevate His Style with Custom Cufflinks
French-cuff cufflinks are an awesome way to show some personality to the otherwise sterile male suit and can make an excellent one year anniversary gift for him. There are many places where you can design custom cufflinks to include his name and/or style. Everything from animated playing cards to beer kegs, animals, sports equipment, and even photos across a variety of materials. If you go this route, make sure it's a quality material that won't fade, scuff, or break.
Make Him Feel Like Don Draper With Top Shelf Spirits
Assuming your boyfriend is of the legal drinking age, buying your boyfriend a really nice bottle of his favorite alcohol is an incredible gift. All you need to know is what his favorite type of alcohol is and head to your local liquor store. There, someone working, or through your own research, can find you a great bottle for your money. Very often some of the best quality spirits are simply not widely marketed and ars a result are reasonably priced.

Pick up a bottle that he probably wouldn't buy himself. This can because it is too expensive or for your own sake, perhaps something he may not think to actually buy. To learn more information about liquor and the various types, brands, and models, reference liquor.com and whiskybase.com or consult your local liquor store for their recommendations on an anniversary gift for him.
Personalized Male Milestone Accessories
Many men hope to one day receive a high quality custom flask, stein, or set of glasses. High society type milestone gifts like flasks, steins, cufflinks, humidors and cigar accessories are rights of passage and will certainly be well received if your man is a more traditional type.
Tickets to see his Favorite Sports Team or Entertainer
A lot of guys are super passionate about their favorite sports teams and musicians. So, there is no better way to make him happy than getting tickets for an event. Of course, make sure you get yourself a ticket as well, so you can both enjoy the fun! Also, consider going during the week because tickets will be far cheaper and it is a great way to cut the monotony of a busy work week. Depending on the event, some tickets really aren't that expensive in the nosebleeds or general admission and those are typically closer to the bar. Time together doing something he can enjoy makes for an excellent anniversary gift for any man.
BONUS: Gaming Console Games and Accessories
Many guys look to the latest video games as means to escape from reality and decompress from the stresses of life. Getting your boyfriend the latest and greatest game he doesn't already have will surely light up his face with excitement. Knowing what kind of games he plays will help you pick out the best present. Many games are best played with specific accessories or alternative controllers like steering wheel controllers for racing games and headsets for online multiplayer games.
Hopefully you now have no trouble finding one year dating anniversary gifts for him! We know that this can be a daunting task, but with brainstorming and some guidance, you can win the day. If you also want to win cupid's holiday, see our recommendations on valentines gifts for him, as well.
One Year Married Anniversary Gifts for Him
The first anniversary is a big one for married couples. Traditionally, the first anniversary is the paper anniversary. At this milestone, the husband and wife exchange gifts made of paper like cards or photos and in more modern interpretations (for whatever reason), clocks. Paper symbolizes new beginnings and the fragility of a new relationship. As you begin this life together, things will get increasingly difficult. Your responsibilities at home and at work will grow, especially as your family grows. Most likely your husband is already feeling the pressure. The best gift you can give your husband is to make his gifting experience easier by not going too far over the top, yourself. His job on this occasion is to make your day a special one and to make sure his gift isn't eclipsed by yours! Here are some great ideas for one year wedding anniversary gifts for him.
Give Him The Gift Of Time
Perhaps this is why clocks are the modern interpretation of the paper anniversary gift! You'll be spending your entire lives together and with his future responsibilities mounting, the least you can do is allow him to spend some time being himself. Of course, on your anniversary day, the celebration should be about your relationship and the two of you but hat doesn't mean you can't buy him some time in the future. Give him a night out with the boys or tickets to his favorite sports team, comedian, or musician. If you choose to interpret this literally, though, one of the most time-honored traditional milestone gifst for men is a high-end watch. Of course this can be very expensive, so we would advise waiting for a future major milestone. A top notch watch is considered the pinnacle of male rights of passage even moreso than cufflinks, flasks, steins, or cigar accessories. Here's a quick guide on the importance of different watch mechanisms.
Adventure Time!
You'll have plenty of opportunities to hang around the house in the future. Use this opportunity to spend time together doing something you willl both enjoy and have never had the chance to do. As you get older, your opportunities to take this trips will dwindle, so time is of the essence in planning these getaways.
Up Your Lingerie Game
Yes, buying yourself something nice can definitely qualify as nice one year anniversary gifts for him and he may appreciate it even more than anything else on this list. There are many other ways to show how much you care about him and your relationship together. For more ideas, we've prepared guides for romantic gifts for men on our blog.
The Practical Route
He's not going to complain about you buying something that isn't a romantic gesture or a loud statement, especially if you two are still paying off the wedding. You can always take the practical route in which case any of the gifts on our "dating" category (also seen below) are a solid fit. If you've just bought a home, tools are always a solid bet. Everything from yard maintenance tools to DIY and contractor tools, he's definitely going to love it. We've prepared guides on some of the best gifts guys will actually use and the best tools to buy your man.
If you've managed to get here while looking for gifts for your wife or girlfriend, fear not, we've done this a few times. Whether you're dating or married, your girlfriend or wife is going to expect your first anniversary to be the most significant over the next few years. Even if they're pretty low maintenance, the first anniversary is typically the one with the least overhead, so it's easy for them to spend time thinking about grand plans. You're younger, maybe you don't have kids, you've got more free time, maybe even more liquid capital, so chances are that the expectations are higher than you're used to. You can never go wrong with time spent together. A special dinner at a restaurant she loves and a night out on the town is typically what they're looking for moreso than a material item. Just make sure that whatever you do, you're overperforming her expectations and whatever gift she has for you.
The quickest and easiest way to find anniversary gift ideas for her on Skipwish is to consult our crowd-sourced data by viewing other gifts that other women have added to their gift lists. Of course, if you or your partner are the picky type, it doesn't hurt to create a Skipwish gift list for the occasion. These lists are often intimate, so be sure to mark the list as private by selecting the "My People" or "Certain People" option then selecting "Significant Other" so that you and your partner are the only ones seeing the list.
We've also written up some additional recommendations on unique gifts for your wife or girlfriend and we've tagged all of our "gifts for her" related articles on our blog for your easy access.
Check out our recommendations from this article below...
---