---
First of all, congratulations on the big news! Starting a baby registry can be a daunting task for first-time parents and you might be asking yourself what the essential baby registry items are. Where do you get started and how can you get a list of the must have baby registry items to build from? Fortunately we've done this many times (as have our users), so we've got just the answer for you. If you're wondering which items you should purchase on your own versus those you should list on your registry, we can help you with that as well. Organization will be lost once you've got toddlers in the house, so for the sake of keeping things organized while you can, it's also not a bad idea to add these personal items and mark them as purchased yourself.
As you begin your registry with our recommendations, feel free to use our baby registry checklist to follow along. If you're a minimalist by philosophy or perhaps by necessity or environment, our budget and space-conscious mimimalist baby registry ideas article is probably better suited to your needs. Both of these can be found at the links above or through our blog search. Okay, so let's hop right in!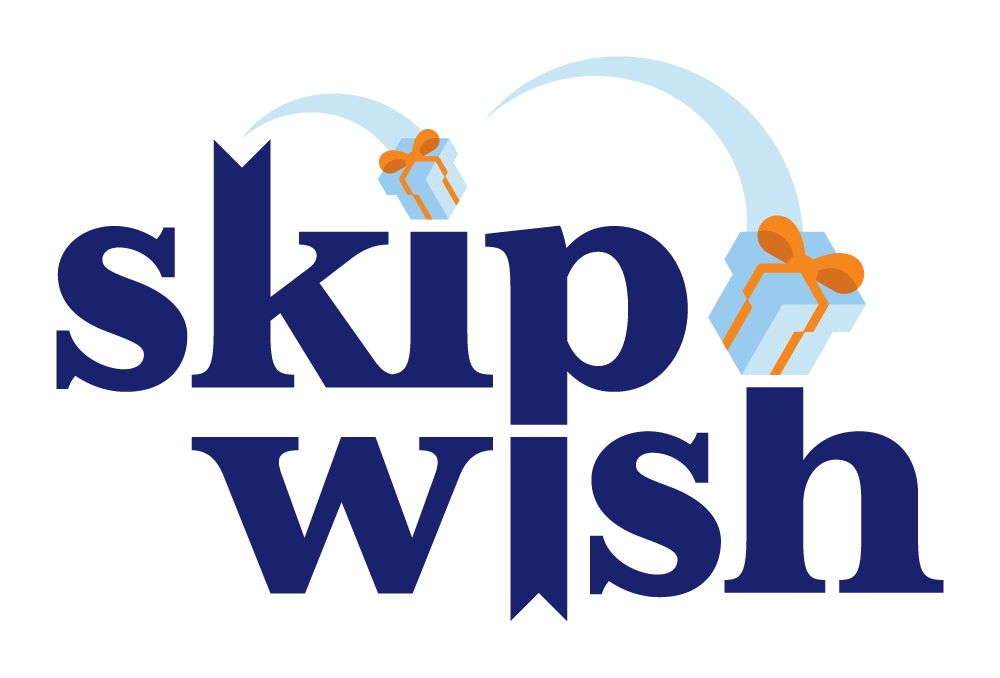 Which Baby List Essentials Should I List On My Registry?
First and foremost, people love buying baby clothes, and/or giving them away second hand. It sounds counter-intuitive but that is a reason to not put too many clothing related items on your list. You are going to get clothes regardless if you ask for them or not so don't worry. What you really want to focus on are the high-ticket items you've probably never anticipated such as bassinets, bottle warmers, and sleep-suits. Must have baby registry items could fit into many categories. For the sake of this article we will focus on 3 must have baby registry items to help first time parents.
Baby Registry Essential #1: Pack and Play
Pack and plays are multi-purpose portable play and sleep pens, they are foldable and compact and can fit easily in a trunk or closet. Pack n plays make excellent solutions for traveling cribs if you're often on the road and having an extra one in the house is great when hosting family, as well. As your child grows, you can raise or lower the bottom level based upon age range and intent of use. For example, you can use it as a bassinet for your newborn and raise the bedding position to the tallest height. Some pack n plays even have bassinet or changing-table add-on features. Then, as your child gets to be closer to the 6-9 month range you can lower the bedding down and still use it for sleep and/or play. If you're worried about sleep risks, most pack and plays have full mesh netting around the sides for safety and avoidance of suffocation hazards.
Of course, pack n plays aren't for sleep, alone. When your child begins to army crawl you'll be thankful to have a safe space to put them in when needing a minute to run to the bathroom or use both hands for a task. In storage, the crib portion is wrapped in a sturdy foldable cushioned plank, which when unwrappd, lines the bottom of the crib to provide a comfortable but sturdy surface for standers and sitters. The portability and multi-faceted use will make this a regularly used item in your baby arsenal, which makes it essential to any list of must have baby registry items.
Baby Registry Essential #2: Bouncer
Next up on the must have baby registry items list is a bouncer. The name bouncer is an umbrella term, so keep in mind that some people will think of jumpers ( or even swings) while others may think of rockers. Even jumpers can come in many forms, whether suspended from the ceiling, suspended from up-rights, or even on wheels suspended from a tray or activity table. For infants, jumpers are not yet in play, so you'll want to focus on rockers. Make sure you're specific about the product you want or you might find yourself waiting 6 months to make use of this item. As you read through, you'll notice a theme with these gifts; having places to put your child, so you can handle other tasks like warming bottles or grabbing diapers, is absolutely vital.
In this case we're focused on inclined seats that rock. At the infant age, the purpose of the rocker is really just to provide a place for the baby to be sat and hopefully to take a little cat nap. The highest rated rockers amongst parents are those with a seat belt and a simple vibrating function. Why one bouncer over another? People will likely recommend the bouncer that worked for their child and while that doesn't mean it will be best for your child, one thing to look into in advance are the weight/size limits. If you have a good idea that you're having a bigger child this could be a determining factor of which bouncer you purchase. Many of these only hold up to 25 pounds while others can surpass 40 pounds. Baby items generally don't last long as your baby grows (quickly) and all babies grow at different rats but if you can manage to plan slightly ahead, it's always a good idea to save money in the long-run (babies are super expensive). If you can manage to find one that disassembles for storage or travel, take that route as one-piece rockers can be very bulky.
Bouncers are typically very light and can moved easily from room to room or when traveling. Many come with toy attachments to keep your little one busy. Even if your bouncer isn't used often or your child doesn't take to it, they are fairly inexpensive, so it's worth the investment. Again, if it doesn't end up your child's favorite sleep spot it can be a great hold position for you to complete quick tasks while ensuring your newborn or infants safety.
Baby Registry Essential #3: Swings
For many parents, the swing is an absolute must have baby registry item. Swings are not for every child, personally my kids quite disliked ours but not all children are alike. Hungry babies don't sleep and sleepy babies don't eat, which is the sick cycle carousel of dealing with an infant/newborn. If your child isn't sleeping and napping on a schedule, then good luck trying to feed them. Swings are a cheat code in the game of naps. You'll find many electrtic solutions like the Mamaroo, that might be enticing. These can be extremely expensive and if your child takes a liking to it, it can be worth it. However, a vibrating $20-$50 roll or tension rocker can be just as effective of a nap-tool to an infant.
Let's first define the swing as again this can be an umbrella term. In this case, electronic seats that swivel laterally, front to back, and or in a figure eight.
Which swing is best as a baby registry must for you? As stated earlier, you'll get many different answers from many different people dependent upon what worked for them. However, there are some crucial questions to ask yourself before listing one on your registry.
Price: Swing prices vary drastically on brand and functionality. As mentioned above, products like the Mamaroo can be very expensive and some parents feel awkward putting expensive gifts on the registry. Find swings in price ranges you are okay with.
Size: The more bells and whistles, the bigger the swing. Will you be leaving it in one spot? If the plan is to move it around you should gauge the size and weight before adding it.
Features: Side to side, front and back, figure eight, music, attached toys, remote operated, etc. Decide if you want basic or to go all out.
Baby Registry Essential #4: Bassinet
The bassinet is a critical must have baby registry item. Without it, your baby has nowhere to sleep! Over the years we've learned that fancy bassinets are not the way to go. In fact, if you pay attention in the hospital, you'll realize that adult patient beds are extremely fancy (moreso than you'll find at home) but baby bassinets are exceedingly simple plastic or plexiglass tubs on wheels. Buying a simple bassinet on wheels is definitely the way to go.
If you were considering a rocking or rotating bassinet like Halo's Swivel sleeper, don't do it. Newborns should never be in a rocker overnight, it's too dangerous. The swivel sleeper (which we had with our son) has the inherent problem of being uneven. Because the bassinet sits off-set from center and on a rotating bearing, it needs space between the standing base and the basket itself, which means that it will always tilt downward in the direction furthest away from the base. This is generally frowned upon by baby experts. IF you read this as a best recommendation from publications like Forbes, we respectfully disagree. We spent a good deal of money on this, so trust us when we say we wanted it to work haha. We ended up trashing it for a lower-priced rolling alternative. That's the next point...
A stationary bassinet is okay but a rolling one is incredibly clutch. Being able to roll the baby out of the room or to the other side of the bed has made it incredibly easy to share nightly responsibilities and get daily chores done without waking the baby.
Baby Registry Essential #5: Car Seat
Car seats can be a tricky decision because there are two paths you can take as these two factors don't mesh well: (1) go with a modular car-seat and stroller combo or (2) go with an adjustable car-seat that expands to your child's growth.
A modular car-seat and stroller system is a must have baby registry item for any infant but especially for inexperienced parents. These systems basically allow you to keep a single basket seat with your infant securely buckled in, to transfer to and from your vehicle. You'll mount a frame into your car where the basket seat can be clicked (securely) into the frame, then unclicked from the frame to take the baby out, and re-mounted to the stroller using the same clicking mechanisms. This means fewer items floating around your property and smooth transitions between your vehicle and stroller. The downside is that these carseats don't scale well. They typically have a newborn insert that is removed when the baby gets old enough but beyond that the carseat will not expand to toddler ages.
An adjustable car-seat is typically best for a young toddler or an older infant with an infant insert to have a car seat that will remain with them for years to come. The car seat's headrest and legroom can be expanded, the seat tilted, and even turned around to be forward facing when the time comes.
We would recommend that since this is a baby registry, you aim for infant products by going with a modular car seat and stroller system. However, if you already have a child in a stroller, this is likely not an option as most modular car-seat and stroller systems are for single-use only. The modular stroller systems for multiple seats are typically not transferrable to car-seats.
Baby Registry Essential #6: Stroller
The stroller is the king of essential, must have baby registry item, for the ages. Getting the stroller right cannot be understated. This is not the time to buy compact strollers like umbrella strollers or jogging strollers. What you want on your registry is the expensive modular stroller. Graco and Evenflo make modular travel systems where a baby carrier can be clicked into a stroller and transferred to and from a mounted car-seat. This basically allows you to carry one single baby carrier everwhere you go.
Evenflo also provides a system for 2 seats to be connected to a single stroller which expands and contracts and collapses to your needs, so that you can scale up or down to the number of kids you need to push (and therefore the size of object you need to drive around). Having a basket beneath your stroller is also super clutch for any sort of extended walk so that you can carry around diapers, bottles, and even have a place to store your shopping goods. Another excellent advantage of Evenflo's products are the cup-holders which are yet another unexpectedly game-changing feature. Fortunately, if you've gone with a product that doesn't offer cup-holders (for the adults), you can buy clamp-on cup holders from online retailers like Amazon to connect to any stroller system.
Baby Registry Essential #7: Diapers and Wipes
If you're considering an eco-friendly solution like reusable diapers, this is not the place for you to worry about your carbon footprint (trust me). It's sometimes necessary to use reusable diapers if your child is allergic to disposable diapers (yes, this happens) but otherwise every parent I've known who has tried, has surrendered pretty quickly. Diapers are sized through your toddler-hood but in the first year the diaper sizes will change frequently, so it may be a good idea to ask for the first few sizes. That said, you'll go through these extremely quickly, so if volume is at all a concern, ask for size 1 in bulk. Quality of diapers does vary but you don't need to break the bank here (Pampers are awesome but Huggies are just as good). PRO TIP: Once your kid starts sleeping through the night, start buying overnight diapers (yes, there's a specific diaper for night time); they're more expensive but they absorb more and stay dryer longer, so your baby will get a full night's sleep (and so will you).
Quality of wipes, however cannot be understated. Sturdy, low-chemical wipes, which dispense fully unfolded are 100% a must have baby registry item. Most wipes you're familiar with are santitation wipes, which means they have soapy chemicals on them that your baby's skin might not handle well. If you want to take this route, be sure you've set up a back-up plan as it is very common that infants have delicate skin that can't handle the chemicals and may develop rashes or eczema. Infants also commonly get baby acne and many parents misunderstand this as being a lack of cleanliness (and in-turn overuse these wipes). Many baby wipe brands, such as Water Wipes, provide sensitive-friendly alternatives with water and/or fruit extraction alone, which we recommend. These can become very expensive, though. If you're on the hunt of a more affordable alternative than brand-rich products like Water Wipes, be sure you buy them in low quantity at first, to test them out. Huggies wipes, for example, are very low quality and can tear easily, which makes cleanings extremely annoying.
If you're considering a wipe dispenser and/or warmer, save your time and money because you won't use them. Warmers will seldom get used and basically only add another hazard to your house and over time you'll find that you'll have wipes stashed everywhere in your life (in your car, your diaper bag, your bedroom, etc), so unless you've bought dozens of dispensers, those won't get used, either.
Baby Registry Essential #8: Baby Monitor
Oh the options! Baby monitors are obviously a must have baby registry item. Until your baby is sleeping in their own room (which is not until they're mobile), it will just collect dust, so it's not time sensitive but it's a high-ticket item. Baby monitors can come in several different transmission options which impact speed, range, and quality of picture as well as offering accessory benefits. Most monitors also provide temperature monitoring and alerts as well as two-way audio and night-vision mode (which is black and white). These are essential features and while the microphone may not offer significant value, only outdated products wouldn't have one. In general, don't get a monitor that lacks these common features.
WiFi dual-band monitors like the Owlet can offer you a mobile-phone-friendly solution with unlimited range, since it's driven by WiFi and cell-phone network coverage. The Owlet itself also offers a baby heart monitor that can be wrapped to an infant's foot (they call it a smart sock) to provide heart and lung monitoring with alerts. The downside fo WiFi monitors are that (a) they're extremely finnicky and unreliable, (b) they have an inherent and unavoidable latency (usually a few seconds), and (c) the video is good but not great due to lossly compression. Another downside is that stable WiFi connectivity requires a nearby router, which can be hazardous to infants. The reliability really makes Owlet a very low quality solution for monitoring. The sock definitely adds piece-of-mind on its own, though.
Modern 2.4GHz 720p or 1080p radio transmitted monitors are the best way to go. Products like Vava and BabySense offer brilliant video and range is pretty good but you're not getting range beyond a few feet outside of your house.
Traditional radio transmitted baby monitors like the older models of Infant Optics are highly rated with great range but video is usually pretty grainy. We do not recommend.
Buying a modular monitor set is also critical. Many monitors sell the display piece (the handheld monitor) and the cameras separately and allow you to add additional cameras to your monitor. This is excellent for growing families, so it's absolutely a must have baby registry item. If your monitor offers split-screen and rotation mode to automatically toggle between your monitors, that's even better.
Baby Registry Essential #9: Crib, Mattress, and Crib Sheets
You won't need a crib at first because you won't move your child to a crib until they're mobile. That's because once there's a risk the child can try to roll over the edge of a bassinet, it's time to give them higher walls. That said, cribs are expensive pieces of furniture and they can take time to put together. Time is not something you'll have much of once the baby is around, so you'll want to get your crib in advance, which makes this a must have baby registry item.
When buying a crib, focus on the following:
The crib box-spring should have two levels. Most cribs these days do. This allows you to start higher with younger less-mobile babies (so you don't have to bend over as much) and then drop it when the baby is standing, to reduce the climbing risk.
The mattress (bought separately) should have two separate firmness sides. Most modern crib mattresses do this already but basically you have one side that's firmer and another that's softer as infants and toddlers require different firmnesses.
The crib should be convertible to a toddler bed. Many modern cribs are set up with one of the long sides as a headboard to go against a wall while the forward facing side can be dropped, raised, or removed to convert to a toddler bed.
Baby Registry Essential #10: Bottles, Breast Pump, and Formula
Baby Bottles
Baby bottles can be tricky to nail down but nonetheless are a must have baby registry item. Preference varies dramatically. Nipple shapes and sizes differ (yes, the hole sizes get larger as the baby gets older) and the bottle shapes and sizes differe as well. Some bottles even come in different material (ie. silicon instead of plastic). Our babies went through stages where they preferred Comotomo to Tommee Tippee or vice versa. It's a good idea to ask for a couple of each type so that you can test them out with your baby. These products are modular, so the nipples, caps, and bottles, are interchangeable to allow you to increase size and flow as the baby ages. If you're a first-time-mom, it's also a good idea to get some nipple guards for colostrum expression.
Breast Pumps
Breast pump preferences differ from one mom to another and while these are more-or-less considered optional (for the formula-prefering mother), we consider this a must have baby registry item (for normal people). Products like Momcozy, Willor, and Spectra are very well liked but it really comes down to a few things:
Electric breast pumps over manual pumps (rechargeable if possible). Unless you're on the look-out for manual labor, electric pumps are the way to go. Spectra produces top-of-the-line models.
Comfort is critical. Breasts and nipples differ from one mom to another and the flanges on many breast pumps need to be adjustable to your best fitting. It's very difficult to predict which will be the most comfortable but keep an eye out for pumps that offer many different flange sizes, to offer you the best possible opportunity for comfort.
Interchangeable Parts (if possible). Some pumps allow connectivity directly to a baby bottle which reduces the time it takes to transfer and store the milk, as well as reducing the amount of clean-up.
Minimalist design can't be understated. Bulky pumps can be annoying and long hoses can, too. On the other hand, long hoses may also give you the flexibility to place your pump in a more convenient location. The size and convenience of the device is ultimately up to you but surprisingly not all pumps come with interchangeable parts, so if you get one that doesn't work for you, you can be back to square one. In that same fashion, the disassembly and reassembly is an important factor. The fewer parts and the easier the disassembly, the less you'll have to clean and the easier it is to reassemble. That said, don't cheap out on the design because one-piece pumps are hard to clean and disassembling each pump nozzle from the flange, hose, and bottle, can make cleaning easier just as well.
Baby Formula
Formula can be difficult to buy because the many different types of formulas that exist are tailored to children's differing nutritional needs and some are downright rejected (by the infant's taste or digestive system). Make sure that if you're buying formula, you're only buying sample sizes of many different kinds to try out. Enfamil and Similar have many different formulas, for example, like NeuroPro Gentlease and Similar OptoGro which have "total comfort", "sensitive", and "pro sensitive" alternatives for infants with sensitive stomachs. Don't overprepare, though, formula is very expensive and it does expire (eventually). This might not qualify as a must have baby registry item as showers are often several months prior to birth, so you can always buy these yourself. Your pediatrician will often give you free samples to take home, as well, so take advantage of those.
If you are thinking to yourself that you're not going to be a formula mom, try to keep an open mind to the idea that you very well might need to. Some new mothers have difficulty producing milk and some infants may actually have trouble digesting their mother's milk or may have trouble latching. In these cases formula can actually be a requirement. Some children and mothers have nutrient deficiencies that require formula usage as well. When mothers begin to ween their child off of milk, as well, they will begin producing milk less often, naturally, so there may be times she cannot produce as much milk in spite of the fact that her baby is growing and consuming more each day. As a result, formula is the best supplement for those gaps in time, especially if mom needs a full night sleep once in a while. Back in 2022 there was actually a formula shortage which lasted quite a while, so it's a good idea to prepare in advance
Baby Registry Honorable Mentions:
Newborn Clothes
As mentioned, you'll likely get these whether you request them or not and you'll probably want to buy these yourself, so no need to add these as essentials.
Burp Cloths and/or Bibs
Burp Cloths are super helpful and can be used for a variety of tasks including burping, bathing, and cleaning up messes. These are essentials to any baby plan but you might want to just buy them online in bulk rather than waste a registry slot for these.
Baby Name Sign
The nursery isn't complete with a baby name sign hanging somewhere on the wall. There are endless options to ensure you have the perfect font, size, color, material and overall look to cap off the perfect nursery.
Baby Tub
People are so used to bathing in a tub and seeing babies bathed in kitchen sinks (back in the day) that these are easily overlooked. Baby tubs basically provide a mesh or perforated seat for an infant to be sat in for a sponge-bath. You'll definitely want one of these but it's best you measure and select a specific item so that you can get one that fits inside your tub or shower basin. I'd consider this a must have baby registry item but opinions may vary.
Rash Cream
Desitin is our favorite but Boudreaux's Butt Paste is a popular alternative. We also liked CeraVe and Eucerin's products for Baby Acne and Eczema.
Baby Carrier (for your chest)
There are many baby carrier types for men and women that vary from baby wraps (ie. Boba) to clip and strap carriers (ie. BabyBjorn). We tried many of thes and our children didn't care much for them. They rarely found any use as the baby was typically just as comfortable in a seat. That said, if you're very active and need access to both hands (as we all do), a carrier can be a great solution. If you've got the room on your registry, add this for sure.
Now Go Create A Baby Registry!
To get started on your baby registry, make sure to sign up and log into Skipwish or look at some of our competitors to determine which is the best baby registry for you. Once your registry is set up, follow our guide to add the essential must have baby registry items to your list.
Need more ideas? Our popular gifts module aggregates all of our users' ideas, so you can find baby registry ideas added from other registries and mothers across the country.
---