---
Gift-giving is rarely an easy task, but there is one exception, and that is buying golf gifts for dad. If your husband, father, or brother plays golf there is no doubt you caught them practicing their swing in the living room at some point. When they lie awake at night what is on their mind? Why they decided to club down on the 18th approach shot, missing the green. "Why did I not trust my instincts?!"
Golf is not just a hobby, for many it becomes part of their lifestyle. So, you can do no wrong as buying any golf gifts for dad is appreciated. However, there certainly are better golf gifts for dad, and showing that extra touch of creativity and thoughtfulness goes a long way (golf pun intended).
We will run down 2 categories: Golf gifts for Dad under $20, Cool Golf Gifts for Dad, but first let's highlight golf gifts to avoid for Dad. We believe they are all great options wether you're looking for gift ideas for Fathers day or even just because.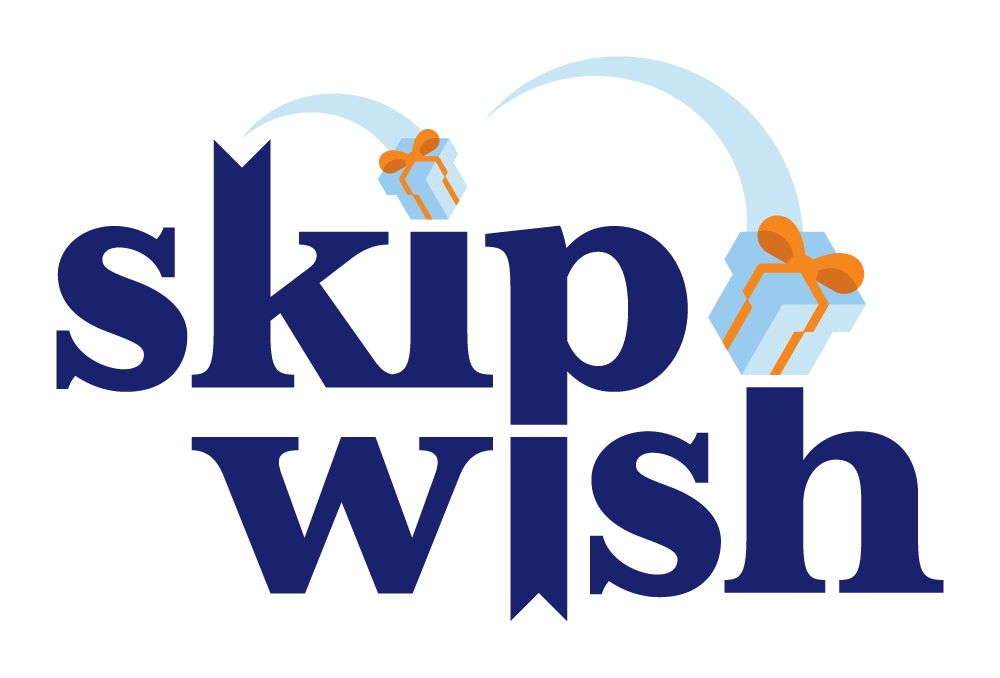 Avoid these golf gifts for Dad
Golfers are very particular about a few things; their club set up, their balls, and their swing training. What does all that mean? Basically, it's a mistake trying to purchase any of the aforementioned unless you know exactly what they want (i.e. it's on their Skipwish list!)
Golf clubs are specifically sized and calibrated for lack of a better term to a player based on their swing speed, height, swing pattern, etc. So, let Dad buy his own clubs!
Golf balls are all different. Some focus on distance while others may be built for control and spin. If you don't know the type of ball someone plays, avoid getting them just any ball.
There are a zillion swing tools for game improvement on the market. Many of these gadgets are gimmicky and golfers laugh at them. It is likely best to avoid getting Dad something he makes fun of already.
Golf gifts for Dad under $20
You can purchase one of these or package a bunch of them together in a golf gift box. This article can guide you if you're unfamiliar with how to design great custom gift boxes.
The best part about all of these golf gifts for dad under $20 is that they are useful. Even if Dad doesn't use them every time he hits the course, there may come a time when that item saves his round. We have added the below gift suggestions to the Skipwish list for ease of purchase.
Water Ball Retriever - Although Dad may claim he doesn't hit the ball into the water, you can tell him he can use it to help his friends in need. Retrievers extend out, but are compact to start so Dad can fit it easily into his golf bag.
Club Caddy Cleaner - This new tool is all the rage. On many golf carts (but not all) there is a small water box for your club to be cleaned. However, after dipping it in you still need to go to your club brush to really get into the grooves. Why not have water and a brush all in one? This is also a great white elephant gift as it can actually be used to clean many things like shoes and small tools.
Golf Towel - Everyone needs at least one golf towel, and to be frank, you can never have enough. Some golfers use them more than others, but regardless of their usage it is still a cool look that completes your bag setup. You can get Dad's favorite color, sports team, or even his alma mater on his towel.
Divot/Ball Marker - 2 for 1 gift here. You can get a divot fixer for Dad that also has a magnetic ball marker attached to it. Many of these clip on to your hat which can be an added feature.
Cool Golf Gifts for Dad
Range Finder - This is a must have tool for any golfer. They typically run over $100, and have many variations. The latest and greatest come with a magnetic strip that attaches easily to your golf cart so that you don't lose it. If you think your Dad doesn't have one, this could be the perfect gift.
Lessons - Golfers are humble. If you've played enough you know there is always room for improvement. From putting, striking, chipping, driving to even the mental or strategic side, you'll be able to help your Dad work on something here, and he will gladly take it.
Rain Gear - Depending on where your golfer lives he may not have rain gear or he may use it all the time. Either way, that could be a great gift. If you don't believe Dad has rain gear it could be useful for a golf trip he is unprepared for. If you believe Dad uses rain gear often, he may need an upgrade as many golfers use the same old hat and poncho for years.
Gift Card - Maybe you're a bit paralyzed by all the options. You don't know what type of tees or balls your Dad uses. You don't know his hand size for a glove. When all else fails, find Dad's favorite golf shop for his birthday, Father's Day, Christmas or just because. Go in there and get him a big gift card you can split with your other relatives because gifts for dad should always be special.
If none of those gifts connected with you immediately, you can use our popular gift ideas tool to find even more options.
If your golf gift from dad does come from our list shoot us a DM and on IG @skipwish and we will share it on our story.
---