---
Do you want to wow your partner this Valentine's Day with some great gift ideas? If you're looking for a unique gift to surprise your man (or woman), look no further because we've got you covered with a list of unique Valentine's gifts for him. Whether tech, sports, or fashion, everything from personalized whiskey glasses to events and activities you can share, we'll help you navigate the dos and dont's of valentines gifts for him. We'll also try to provide some guidance to our male readers with recommendations of valentines gifts for her.
The first thing we have to get established, for our rookie readers, is why you're getting a Valentines gift for him (or her) to begin with.
TLDR? Here's a direct link to our recommended gifts for men and recommended gifts for women and we've also embedded a list of recommendations from this article at the bottom of the page.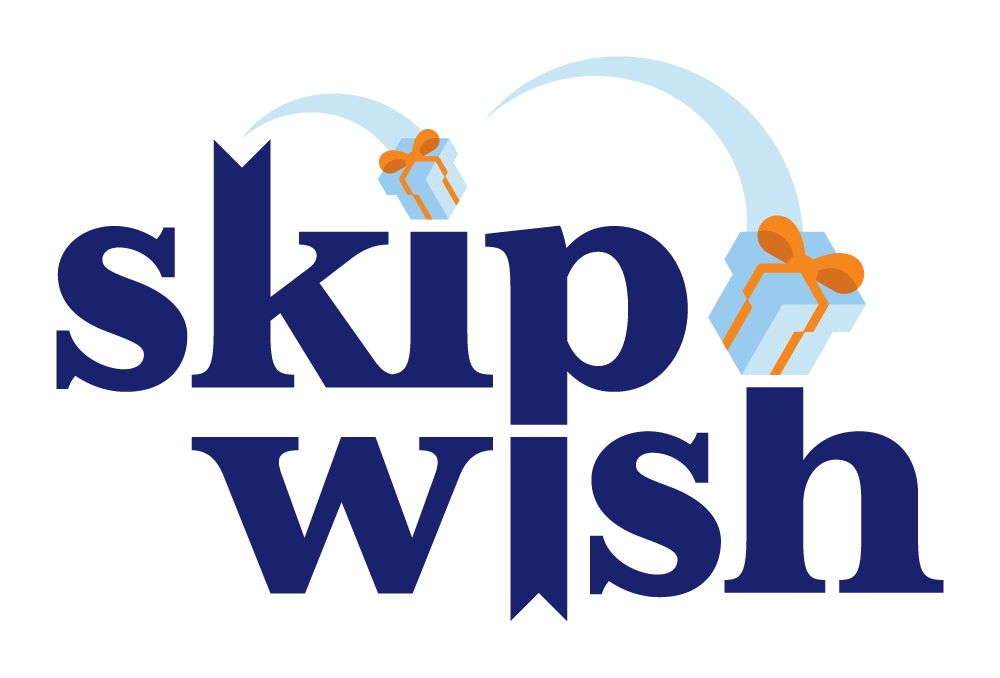 What Is A Valentines's Gift For Anyway?
If you just want to cut straight to the advice, skip this paragraph. We think this is helpful info, so if you'd like to spend the time, please read on.
Many different interpretations of the first valentine exist but the oldest christian story goes back to 1415 when Charles, the Duke of Orleans, wrote a poem to his wife while in prison in London. This lead to cards being exchanged which is still the most common practice to this day. Later, in the 17th century, the exchange of flowers began when St. Valentine gifted flowers and a poem signed "Your Valentine" to his jailor's daughter. These stories are all mostly folklore, largely because there are, in fact, three different patron saints named Valentine (yes, there are three different St. Valentines who lived in different periods)! The oldest historic event attributed to this in general, though, is a Pagan fertility festival called Lupercalia, which dates back to the 1st century and is celebrated on the ides of February. So, what we can gather in general is that the holiday itself has been consistently about love and relationships and that traditionally it has been celebrated with cards and flowers, which are generally small gestures.
If you want to learn more about the history of Valentines Day or even the history of cupid, check out our other articles. Of course you'll always have your cynics who claim some Hallmark conspiracy but we'll cast them aside for a moment and try to stay on topic.
Presently Valentine's Day is primarily an opportunity to demonstrate your love and appreciation for one another. The holiday aims to strengthen the bonds of your relationship through intimate and personal connection with generally small gestures. Don't go overboard. You'll have many milestone opportunities to make grand gestures in the future, whether that's engagement, marriage, anniversaries, birthdays, or showers. On Valentines day, think thoughtful and simple.
Ok so, now that we've sorted out the "why", let's tackle the "what" and "how".
Top Valentines Gifts For Him
Valentines Gifts For Him Tip #1: Up Your Lingerie Game
Yes, buying yourself something nice can definitely qualify as a nice gift for him and he may appreciate it even more than anything else on this list. There are many other ways to show how much you care about him and your relationship together. For more ideas, we've prepared guides for romantic gifts for men on our blog.
Valentines Gifts For Him Tip #2: An Adventure Of His Choosing
Men and women are practically two different species and even if you two have a lot in common there is sure to be something he likes to do that isn't your cup of tea. It's time to concede and give him a chance to be himself. Maybe he loves camping or traveling, fishing, or maybe he has an epic pass. Whatever weekend getaway you'd normally not partake in, gift him a calendar as a symbol for him to pick a weekend. An escape from the norm will also give you an opportunity to spend time together and set the mood, on top of being an excellent valentines gift for him.
Is your man a sports fan? The ultimate sports package can make a nice Valentine's gift for him. Make a basket with tickets or merchandise for his team and if you're worried about scheduling, a gift certificate from sites like Stubhub or SeatGeek are a clever alternative.
Valentines Gifts For Him Tip #3: Go Small Or Go Home
You don't have to buy anything! He's not going to complain about you buying something that isn't a romantic gesture or a loud statement. You can always take the practical route but keep it small. This is not supposed to be a grand gesture holiday and if you go overboard, you'll upstage your man and that could ruin the day. Your man's job is to make sure he doesn't get upstaged while not exceeding expectations, so this is a very fine line. If you're intent on buying something, take a look at what other men have added to their gift lists or cruise our blog's tags for all our curated gifts for him.
Valentines Gifts For Him Tip #4: A Way To a Man's Heart Is Through His Stomach
Don't underestimate the value of good food and drink! If you're handy in the kitchen, make his favorite meal or if you're a baker, his favorite desert or breakfast pastry is an excellent way to show your appreciation. If you're not particularly strong in the kitchen, though, consider buying his favorite items and they don't have to be expensive. While it's common to buy chocolates on valentines day, high end chocolates aren't necessary and buying his favorite junk food may be the perfect valentines gift for him. Of course, if push comes to shove, buying a bottle of his favorite alcohol is a sure fire win.
Another clever solution for those not particularly handy in the kitchen is a food subscription. You can buy gourmet ready-to-make meals from companies like HelloFresh or subscriptions for niche food items like jerky and hot sauce.
Valentines Gifts For Him Tip #5: Our Recommendations
If you're intent on buying him something for this holiday, here are some ideas our team has put together. You can also find these ideas on our embedded list, below.
An Affordable Practical Watch
One of the most timeless gifts you can ever give your guy is a new watch but high-end time pieces are best suited for milestone holidays. Thankfully, there is a wide range of watches that spread across many budgets. Digital and quartz watches are typically more affordable and if your man is the athletic type, a digital or waterproof watch can help him achieve his personal bests without breaking the bank.

New Earbuds or Headphones
If your man is a music buff or a gaming nerd, earbuds and headphones can go a long way. Investing in a quality pair can be a great long-term item and it doesn't have to be expensive. Bluetooth ear buds similar to airpods can be found on Amazon for as low as $20.

Buy Him Dinner
If your he does a lot of the paying when you go out, switch it up for Valentine's Day. Treating him to a dinner by picking up the bills is one of the best presents you could get him. It shows him that you care and that you appreciate all that he has done for you. Although this does not take the place of a traditional present, he'll be more than happy to receive this in its place.

Custom Drinking Glasses or Whiskey Barrel
If your man enjoys a nice drink at the end of a long day, show him that you care by buying a custom set of drinking glasses or a personalized whiskey barrel. You can cater this set to fit what he likes to drink. If he likes whiskey, get him some rocks glasses. If he enjoys beer, a large mug will do the trick. Every drink lover has their go-to glass when wanting to relax. Make your gift his number one often when you get a custom drinking glass set!

Self Grooming Kit
There is a good chance your man has facial hair. Even if he doesn't, there is a reason why he does not. He probably uses trimmers or razors fairly frequently. So, getting your husband or boyfriend a self grooming kit that has a lot of these aspects is great! Some factors of a grooming kit that you should look for include a quality razor, electric clippers with various adjustments, after shave, shave butter, and a nice, stylish carrying bag. Get him something that he can travel with and feel good using. You should also keep in mind beard oil and beard brushes for optimized care. Beard care products have grown a ton in the past few years, so there are great options on the market. Whether you like your man tightly groomed or a little more wild, having a grooming kit is always a great gift to show him you care.
Your job here is pretty simple... Don't mess up. Fortunately there are literally centuries of precedence for you to work with, so it pays to stick to the script. It's probably safe to assume that you want to go slightly above the normal valentines gifts for her. Perhaps you're even sweating about the possibility of being upstaged by your wife or girlfriend. Fear not, we'll set you up right and if for whatever reason you're not here looking for a wife, girlfriend, or even a love interest, check out our galentines presents recommendations for all the single ladies.
Here are our top 5 tips for valentines gifts for her.
Valentines Gifts For Her Tip #1: Flowers
Yes, flowers are a given but they're also practically a requirement. Rather than taking the rose route, pick an assorted bouquet of flowers that you know she likes. She'll want to put them in a vase and they'll continue to brighten her home for the next couple weeks, so it's a good longer-term investment. If she likes roses, stick with roses but try to keep an assortment that's somewhat unique. Stick to a mid-sized assortment and if she's already got vases in the house, don't buy the ones that come with a free vase (she probably won't like it). Don't go overboard with an enormous bouquet that's too difficult to hold and while the whole single-rose thing is romantic, it doesn't add much value past Valentines Day itself (this isn't Beaty And The Beast, a single rose doesn't last long).
Valentines Gifts For Her Tip #2: Paper (Cards, Letters, etc)
Traditionally, the 1st anniversary (dating or married) in a relationship is the gift of paper. This typically manifests itself in cards, letters, and photos. While this may not be an anniversary for you two (or maybe it is), it's safe to say that there are some parallels to draw. With centuries of valentines days being celebrated by the exchange of cards, letters, and poems, it's safe to say that this is a requirement as well. Finding a card at the drug store can suffice but isn't our recommendation. This is an opportunity for you to shine. Make a card of your own, it doesn't have to be fancy or romantic but you can win the day if you can bring back pieces of the past. Consider making a card out of the following items:
Photos of you two. This is always a winner.
Tickets to a show or flight you shared. This is a great way to relive the past.
Your old wedding invitations (if you had one). This is a classy way to reconnect with your relationship.
An old beer box! (If you two love a certain beer or maybe boxed wine or liquor, this is a fun way to bring up some common ground)
Something ironic (If your partner appreciates a good joke, buy a card that's not appropriate for Valentines day like a Bar Mitzvah or a retirement card. Be careful with this joke, though, it can go the wrong way if not taken cautiously)
When you make this card, the contents of the card are of critical importance. It doesn't have to be a poem and if it is, try not to make it too silly. Make sure that what you write is from the heart. Sure, you may not be the romantic type and she probably knows that. Still, she'll want a bit of romance in her life from time to time and if she knows you aren't the type, she'll probably appreciate it even more. Write something that shows you understand her and that you care to make her and your relationship a priority in your life. Touch on topics of importance to her and be sure to compliment the things she does and the efforts she goes through to improve your lives.
Valentines Gifts For Her Tip #3: Don't Buy Cheap Crap
Ok, so this is not a recommendation of a gift to buy. That said, you can absolutely buy the wrong thing. Don't buy those boxes of chocolates you find at the drug store. Aside from tasting gross, nobody needs to eat a million pieces of chocolate except for the people who are depressed about being single on Valentines day. If you want to take the chocolate route (which is totally cool), go with a higher end chocolate, mousse, or truffle with a high cocao percentage.
Valentines Gifts For Her Tip #4: A Night Out
You can never go wrong with time spent together. A special dinner at a restaurant she loves and a night out on the town is typically what they're looking for moreso than a material item. You can also plan an event within her interests that you both can enjoy like a cooking class or a paint and pottery wine session.
Valentines Gifts For Her Tip #3: A Small But Heartfelt Gesture That Says You Understand Her
Valentines Day shouldn't be a grand gesture. This is an opportunity to buy something small for her or even to gift a small event. An event means time spent together, which is always a winner. Size doesn't necessarily mean price, though. If you want to buy her an expensive necklace or bracelet and it doesn't hit your wallet hard, go right ahead but don't stretch your bank account, this isn't the right occasion for that. If you buy a ring and you're not married, if it's not an engagement ring you've seriously screwed up, go back to the store and return it lol!
The quickest and easiest solution on Skipwish is to consult our crowd-sourced data by viewing other gifts that other women have added to their gift lists. Of course, if you or your partner are the picky type, it doesn't hurt to create a Skipwish gift list for the occasion. These lists are often intimate, so be sure to mark the list as private by selecting the "My People" or "Certain People" option then selecting "Significant Other" so that you and your partner are the only ones seeing the list.
We've also written up some additional recommendations on unique gifts for your wife or girlfriend and we've tagged all of our "gifts for her" related articles on our blog for your easy access.
Enjoy Valentines Day
The most important thing to do on Valentines Day is spend time together. If you can't be together, at least hop on a phone call (don't text or email... gross). Making a personal connection on Valentines Day is hugely important for your relationship, especially if your partner has a lot of girlfriends that like to share their stories on social media. Heck, he might not even care all that much about getting a gift, so spending time together is probably the best valentines gift for him, anyway. Now go out and win the day!
---
Get one of our Valentine's gifts for men recommendations here:
---