---
When it comes to wedding planning, groomsmen gifts often find themselves at the end of your checklist. If you're a groom looking for an opportunity to give back to your most loyal friends, now is the chance to class it up while adding a unique twist. If your a bride with a man in your party, this might also be a place for you to look but keep in mind that many of these gifts are planned as group items. If you're trying to fit your bridesman into your bridesmaids' gifts, consider a more masculine alternative to the same gifts or gift him something specifically designed for him.
From practical gifts to sentimental keepsakes, there are plenty of options for a groomsmen gift that stands out. You can also check out our badass groomsmen gifts article for some more unique groomsmen gift ideas. Of course, if none of these ideas strike you as a solid fit, take a look at some of our other gifts for men articles or review our male user gift submissions over the last 12 months.
Let's get into it!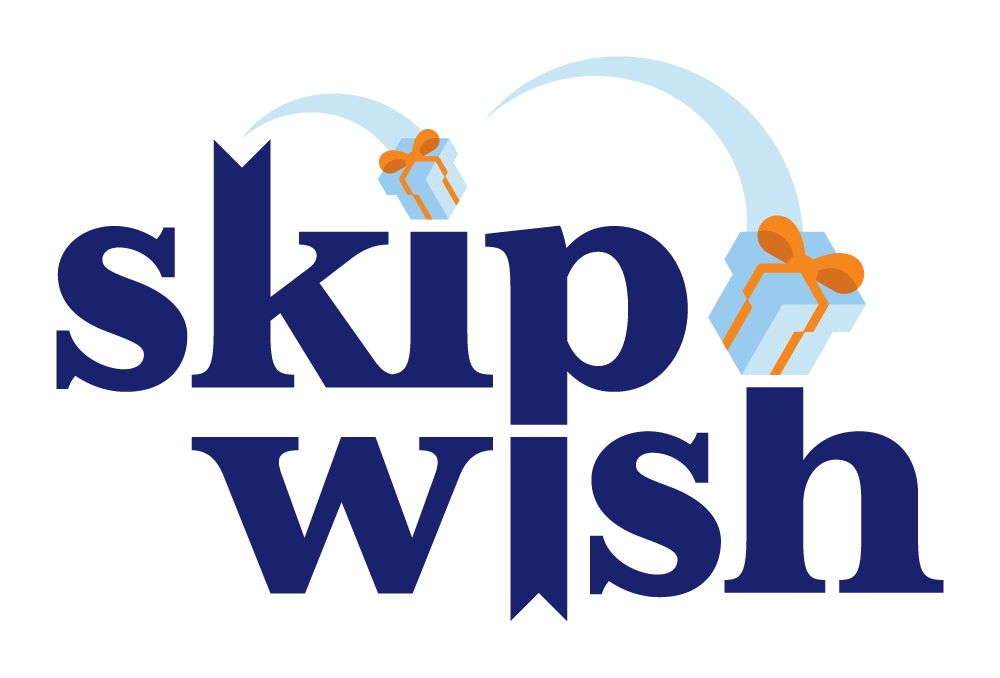 Why Do We Gift Groomsmen Anyway?
Wedding gifts originally began as dowries between the bride and groom's family as a gesture of good faith from the bride's father to the family she was marrying into. This later expanded into bridal showers, which are believed to have originated in Belgium. The story goes that villagers showered a bride in gifts to fulfill a dowry which her unapproving father withheld. Sometime in the early 1900s, as many traditions do, the practice was adopted as a celebratory event. Today, gifting the bridal party is a way of paying it forward.
Your groomsmen have been by your side through thick and thin. They were there when things turned sour, hilarious, and questionably legal, and as your wedding arrives, they'll be dumping cash to cover expenses. Everything from the suit to extended sleeping accommodations will add up and as is tradition, your bachelor party expenses will also be covered by these guys. This is your opportunity to return the favor with some unique groomsmen gifts that add a layer of class and a touch of personality to your crew.
How Do I Gift The Groomsmen?
Typically your party should be gifted on theme across the board. You can choose to buy individual items for each groomsman or buy your items in bulk. It's common to customize your groomsmen gifts, even if bought in bulk. There are many great companies that can do this for you, which we'll cover in this article. Gifting them something that's related to your wedding events or attire is a good idea. Gifting them a flask or a stein for the reception (or after party) is a fun way to keep the party going, for example. Alternatively you can gift them a tie bar, belt, cufflinks, or socks for the occasion. If you've had a destination wedding, gifting them something culturally local is another great way to tie into the theme. In general it's customary to keep your gifts uniformly similar (same product with different design is common). You'll want to make these unique and we'll show you how to do that, below. Be sure to package your gift in a custom box or wrap it with something funny.
When Should The Gifts Be Given?
The gifts should be given the night of the rehearsal dinner or the morning prior to the reception in general but it depends on the size of the gift and if it's wedding specific. Let's start in reverse; if it's for the wedding (i.e. cufflinks, tie, shirt) then the day of the wedding is the best time. If the gift is something small (i.e. pocket knife, money clip, etc) then the day of is again the best time. However, if you got them something larger (i.e. 24 oz monogram beer mug) then you're best off giving it to them the night before at the pre-wedding rehearsal dinner. This way they can take it home or to their hotels. They can focus on being there for you and having a great time rather than locating their gift at the end of the night.
Who Receives The Groomsmen Gifts?
There are several ways a groomsmen party can be structured. Typically you've got a handful of groomsmen (2-5) with one of them being the best man. These are the guys who stand by you at the altar. The count should be the same as the bridal party (no more than -1/+1). This is necessary for symmetry in wedding photos, the wedding procession, and so forth. By default these men are given a groomsmen gift and in many cases the best man is given something a tad more special. Your best man and the bride's maid of honor will be taking on a lot of responsibility throughout the process, so they've earned it. They've also been your greatest supporting characters throughout your life, so showing them a tad more appreciation is warranted.
If you've got an inseparable crew or an incredibly large family, that would otherwise create imbalance, you can expand your groomsmen party by promoting these men as ushers. If your wife has brothers that otherwise wouldn't make it into your party (perhaps you have brothers as well), this is the opportunity to include them. Ushers are typically unique to the groom's side as it is tradition for them to escort guests, especially the senior women, to their seats. Ushers should not wear the same outfits as the rest of the groomsmen but they should be properly dressed and match the wedding colors and themes but with a different suit. It's a good idea for the ushers to coordinate with each other on attire. This is important when it comes to groomsmen gifs because it's fairly common to gift groomsmen with accessories for their attire such as pocket squares and tie clips. If this is a route you're taking, you should speak with your ushers to see what they'll be wearing (a tie clip won't make sense if they're wearing bowties, for example). Gifting your ushers is optional. These guys are just happy to be involved, so you don't owe them anything but it's common to gift them a small token.
Groomsmen gifts can be reasonably priced and often grouped with several items. If you take this approach you'll find it easy to scale up or down your gifts for the 3 tiers of groomsmen (best man, groomsmen, and ushers). For example, if you've gifted all men with cigars, you can add a cutter for your groomsmen, and add a humidor for your best man.
The father of the groom and the father of the bride should be included in your gifting. It is not necessary to gift them with the same items (uniformity does not apply). They've paid their dues in life, so they've earned the opportunity to wear what they want and this is your opportunity to stretch the plastic a little to show your appreciation. Consider writing them a hear-felt card as well. For more ideas on how to approach the gift for the father of the bride or the gift for the father of the groom, check out our blog search under the keyword "wedding gifts for parents".
How To Plan The Best Groomsmen Gifts
Should you purchase the same gift for all the groomsmen?
While it's traditional and easier to give each groomsman the same gift, it's not a requirement. If you have a diverse group of groomsmen with different interests, you might want to consider giving them each a personalized gift that reflects their personality. This can show your appreciation for each individual groomsman and make the gift-giving experience more personal.
However, you can also simply personalize the same gift by putting their name on it or their favorite college or professional team logo.
What should be the budget for a groomsmen gift?
Much like wedding gifts, this obviously varies based on everyone's financial circumstances, but the $25-$60 range is normally perfect. It won't quite cover all the expenses they've put forth but this isn't the time for you to match dollar-for-dollar, you've got a wedding to pay for. If you are looking for ideas, take a look at what other men have added to their own gift lists.
As a rule of thumb, you typically better off focusing first on one great gift for each groomsman rather than putting a few mid-priced low-quality items together. You can often find something reasonably priced with low-priced accessories such as a nice cigar lighter (expensive) with a reasonable cigar (inexpensive).
Should the groomsmen gift be associated with the wedding?
Not necessarily but it can be great for a few reasons. Let's go ahead and say you are purchasing the shirts and/or ties all of your groomsmen will wear. You can kill 2 birds with 1 stone; make sure your potentially dopey friends don't buy the wrong item for the wedding, and be the nice guy who bought them a gift they can use on nice occasions in the future.
Our Top Groomsmen Gift Ideas
Now that we've established the ground-rules, here are some great ideas for you to run with, based on our recommendations above:
Groomsman Gift Ideas #1: Drip - Unique Wedding Attire
Customize cufflinks or tie bars for each groomsman by something unique to him. Grooms Shop and Cuff Links Depot both have an incredible number of options to choose from. I've seen cuff-links in the shape of playing cards, golf clubs, dice, beer kegs, blocks of cheese, and even marijuana leaves. These items are small enough to avoid distraction in photos but also unique to each groomsman.
Gift your groomsmen with custom socks or pocket squares. There are tons of custom socks shops that will even print photos of your own submission. Another fun way to add unique attire is with belts, belt buckles, and t-shirts that best represent your groomsman's tastes. It could be their favorite beer, band, or sports team logo
Groomsman Gift Idea #2: Perishables - Good Old Drink And Smoke
You can't go wrong with a nice bottle of whiskey, tequila, or whatever fits your team's preferences. It's may sound like a nice idea to buy a whole bottle but your boys have plans to be mobile, don't saddle them with a big item to lug around, especially if they've got flight plans. Buying nips or smaller bottles is a fun way to round out a budget on top of a primary gift, and makes a perfect groomsman gift for the long wedding day.
The cigar is a classic celebratory traditional milestone gift and even if your groomsmen aren't smokers, it's a perfectly acceptable and well received groomsman gift. Even higher quality cigars won't round out your budget but they also tend to be a waste of money as the guys will not want to spend hours puffing when they could be cutting a rug. For that reason it's appropriate to buy cigarillos (tiny thin cigars) or short stumpy cigars, typically mild in flavor. You'll likely only spend $2-$3/cigar for even good quality full-size cigars, so that gives you plenty of budget to work with. A tin cigar holder and decent butterfly cutter won't run you too much, so you'll still be under budget. Most likely the largest portion of this budget will be the lighter. Regular cigarette lighters won't light a cigar, you need a butane torch, so Zippo is appropriate and reasonably priced.
GroomShop makes groomsmen kits that include all of these items with custom etched zippos for cheap. If your budget is extravagant, though, Xikar makes the best lighters in the business and they also make high quality titanium butterfly cutters. Humidors are also a nice way to package the gift.
Groomsman Gift Idea #3: Classy Containers - Flasks, Mugs, and Decanters
Custom etched decanters can be a fun way to gift your groomsmen with something to display at home. If you know your groomsmen have flight plans, though, ou might want to avoid that. If this is the route you're taking, Grooms Shop has excellent options. Beer mugs and steins can also be great groomsmen gifts to customize for display within a more reasonable price range. Mugs will be the most affordable solution at the most compact size for your mobile crew.
The best receptable for the hooch is your good old fashioned flask. A time honored traditional milestone classic, buying a customized flask makes an incredibly groomsmen gift at a reasonable price and with a low profile that will work for your photos and their mobility.
Groomsman Gift Idea #4: Accessories - Knives, Wallets, and Watches
Every man needs a wallet and every man WANTS a knife. You can't go wrong with a simple thin leather wallet. It's quite likely that your groomsmen have worn theirs out and are due for an upgrade. However, a pocket knife, multi-tool, or even just a large badass blade will certainly be well received. A Victorionox Swiss army knife or Leatherman is likely on many of their life-long wishlists. Some fokls like Grooms Shop will even engage hatches, axes, and flip blades but customizing a knife isn't necessary if you've got other customized items in your arsenal.
A good quality watch can be super expensive but this is an opportunity to add a touch of design to their wedding attire, as well. Many quartz time pieces, while not the highest quality, can look real sharp and will be well received by the fashionable members of your crew if they're not watch snobs. A top notch watch is considered the pinnacle of male rights of passage even moreso than cufflinks, flasks, steins, or cigar accessories. Here's a quick guide on the importance of different watch mechanisms.
Groomsman Gift Idea #5: An Inside Joke
You can't go wrong with an inside joke, even if it's something that doesn't cost a dime. Gifts wrapped in beer boxes, retirement cards, a well timed speech with some hidden meanings... These are all part of the experience and they all count as part of your groomsmen gifts, so don't pass up the opportunity!
Wrapping Up Those Groomsmen Gifts
The best groomsmen gifts can be pretty much anything you want, and we hope this list had something for everyone. Now go take care of your boys!
---
While you're already in shopping mode, don't forget to check out what gifts are best for the parents of the wedding!
Here's a list of our staff's recommendations.
---