---
Our Gift List Generator Takes the Stress out of Shopping
Are you tired of racking your brain every year, trying to come up with the perfect gift ideas for your loved ones? Well, fret no more! Gift list generators are here to save the day and make your holiday shopping experience a breeze. These clever online tool will help you discover unique and thoughtful presents tailored specifically to each recipient on your list. Say goodbye to stress and hello to effortless gifting - let's dive into the world of gift list generators!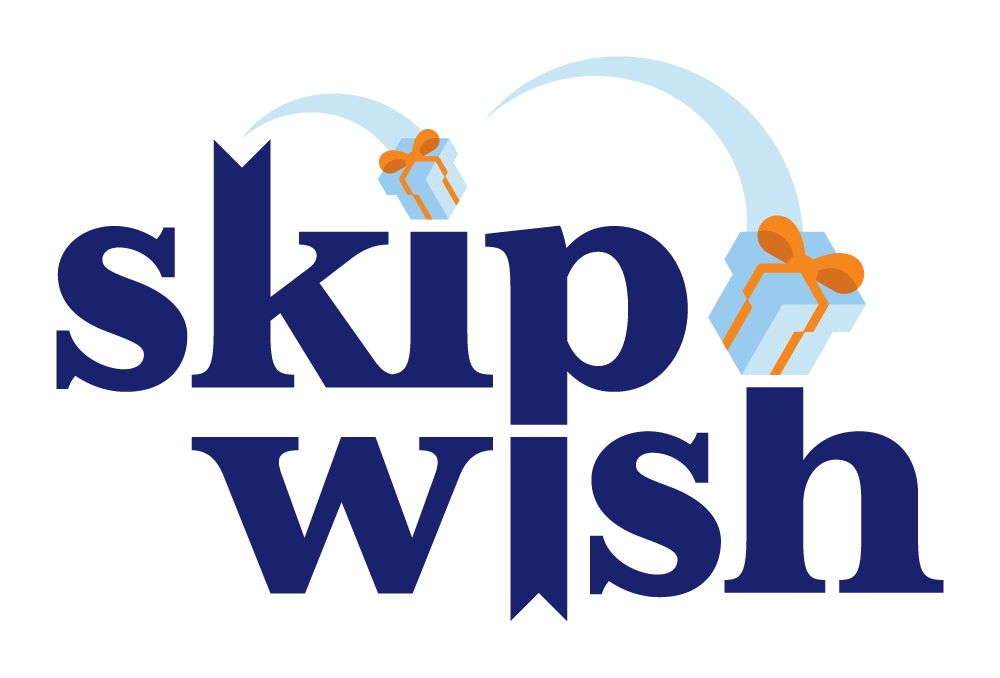 What Is A Gift List Generator?
A gift list generator is a tool that helps you create a list of gifts for an upcoming event, such as a birthday, holiday, or baby shower. This can be a great way to get organized and make sure you don't forget anything!
There are many different types of gift list generators available online. Some are simple and straightforward, while others offer more features and customization options. Skipwish provides the best of both worlds; easy to use yet very thorough and specific.
We've collected our users' most popularly posted gifts over the last year. You can filter through options such as; Occasion, Age, Location, etc.
After you've entered all the necessary information, you'll be provided with popular gifts associated with your filters.
Additionally, you can compare prices or look at similar options of gifts recommended.
Once you've found the potential gift(s) you simply click and add it to your list. There are no limits to the amount of lists you make. For example; if you were planning on buying Christmas presents for 9 people, you could make 9 separate lists (if easiest), "NAME Christmas Gifts".
This allows you to go back into individual lists and edit or add gifts and keep yourself organized.
Benefits of Using a Gift List Generator
There are endless benefits to using a gift list generator. Below are just the major factors that help a gift giver in their process.
Saving Time
Perhaps the most obvious benefit is that it can save you time. With a gift list generator, you not only save time by having creative options populate on demand rather than trying to search for ideas, but you can quickly add any of those items to your list with one click of a button. If you're making a list or buying for multiple people, this saves brain power and time.
Keeping Organized
Another benefit of using a gift list generator is that it can help you stay organized. With all of your gifts in one place, it's easy to keep track of what you've already bought and what still needs to be purchased. This can help you avoid duplicates and keep your budget on track. You can build as many specific lists as you want to keep gifts directed at certain occasions, events, people, or any variable you deem fitting.
Creative Ideas
A gift list generator is likely the best way to get a variety of options and trending gift ideas. If you're stuck on what to buy someone, browsing through a gift list can give you both endless options and inspiration. If in the case you don't find your perfect gift, it can sometimes be the catalyst you need to ignite your own gift giving brain. You may even find something better than what you originally had in mind!
Large Scope
Skipwish is searching the entire internet for the ideal gift. This allows you to not only have more targeted options than any one individual gift site, but also to compare prices across different vendors and choose the best option.
Holidays & Events Suitable for Using a Gift List Generator
A gift list generator can be used on any gift giving related holiday or event. They become more helpful as the list of gifts grows or as the ideas run dry. If you have a hard time coming up with gift ideas for your loved ones, or if you simply want to take the guesswork out of gift-giving, a gift list generator can be a lifesaver. Below are just some of the best holidays to use a gift generator.
Mother's Day
How often have you texted your siblings with, "Do we get Mom another pair of slippers?" Doesn't she deserve better? With the gift list generator you can find trending gifts and give yourself a variety of options to get the perfect gift based on her interests, hobbies, and favorite things.
Father's Day
Whether your dad is into fishing or golfing or whether he is 40 or 70 the generator can adjust. There are likely times when you know the general gist of what dad likes (i.e. golf, biographies, birding) but you don't know the specifics. The generator will give you insights into a host of options in that category. Here are some Father's Day gift idea recommendations to get you started.
Christmas
Christmas is the ultimate gifting holiday, so why not make things easier on yourself with a gift list generator. Organization and saving time are the best features here as you may be buying for a lot of people. It can also be shared among your family. For example; Skipwish allows you to share lists with friends and relatives in order to purchase what they want without guessing. Check out our ultimate Christmas Gift Ideas guide to add to the generator suggestions.
Valentine's Day
It doesn't have to be expensive – it just has to come from the heart. Although, sometimes the brain can't decide what the heart wants! That is why we bypass the human element and sub-in the AI. Let our algorithm do the work, and you can get the praise. If the gift is for him, we have some great ideas to get your mind rolling.
Honorable Mentions:
Galentine's Day Presents, Wedding Gifts, Anniversary Gifts, Baby Registry
Gift list generators can be incredibly helpful when it comes to shopping for gifts. Not only do they provide ideas, but they allow you to customize your list with ease and save money by finding the best deals on items. With a gift list generator, you'll never have to worry about giving someone an inappropriate or unwanted gift again! So, avoid the struggle and get some free gift giving assistance with ideas from the Skipwish gift list generator.
---